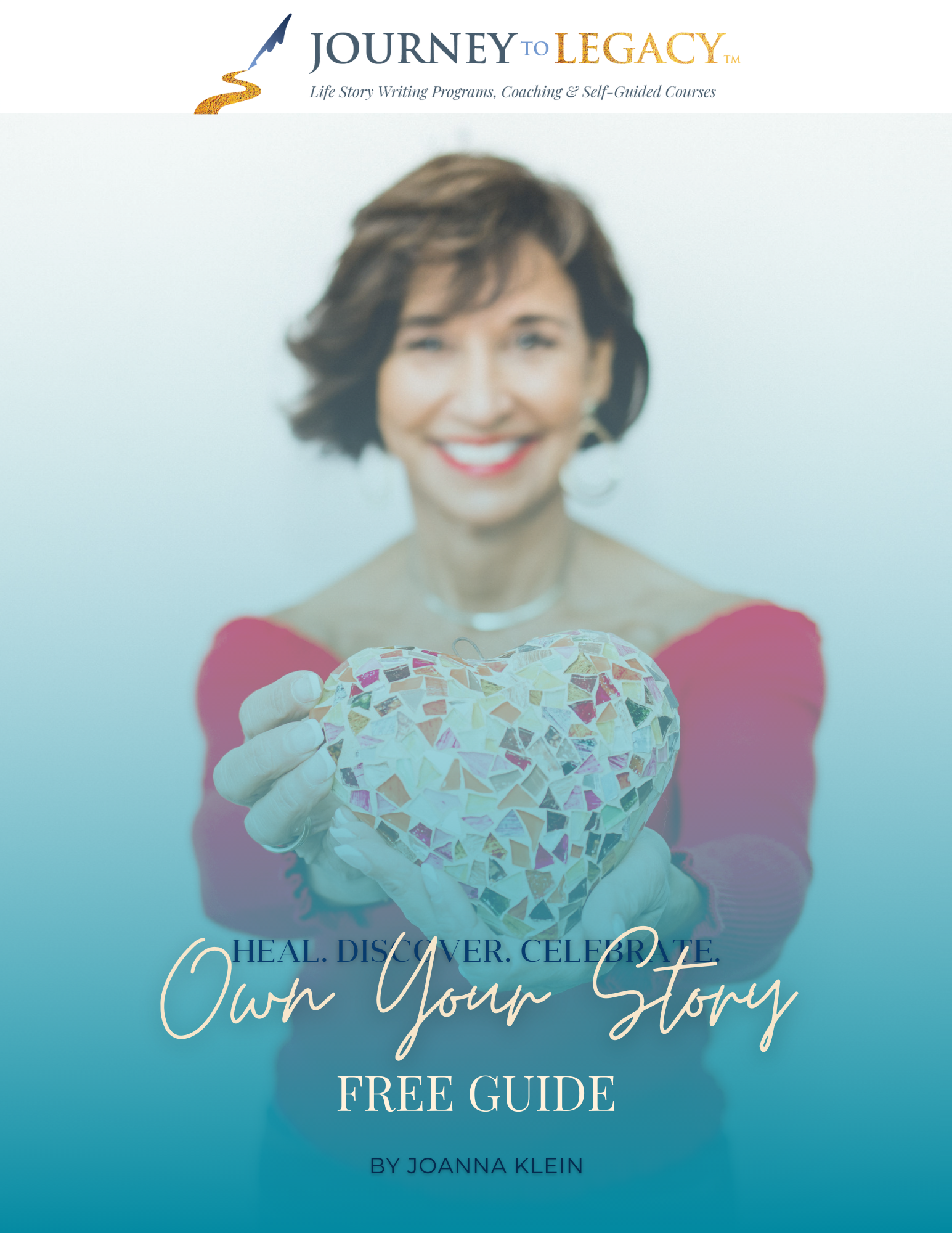 I believe everyone has valuable life experiences that are worthy and deserving of being shared and passed on to future generations.
Whether you're a professional or novice writer, this 5-step framework makes it easy to dive deeper into your stories, uncover the lessons you've learned and the wisdom you've earned so you feel proud and excited to share who you really are and the experiences that shaped your life.
Life Story writing allows you to revisit past experiences through fresh eyes so you release regrets and unearth the most precious gift – the freedom and joy of self-acceptance and gratitude for the moments that made you who you are today.
My wish for you is to feel good about the life you've lived, the years ahead and the legacy you'll leave behind.
By signing up, you'll also receive our ongoing emails and special offers. Please know we value your privacy and you can unsubscribe at any time.