Need an
Inspiring Speaker for Your Next Event?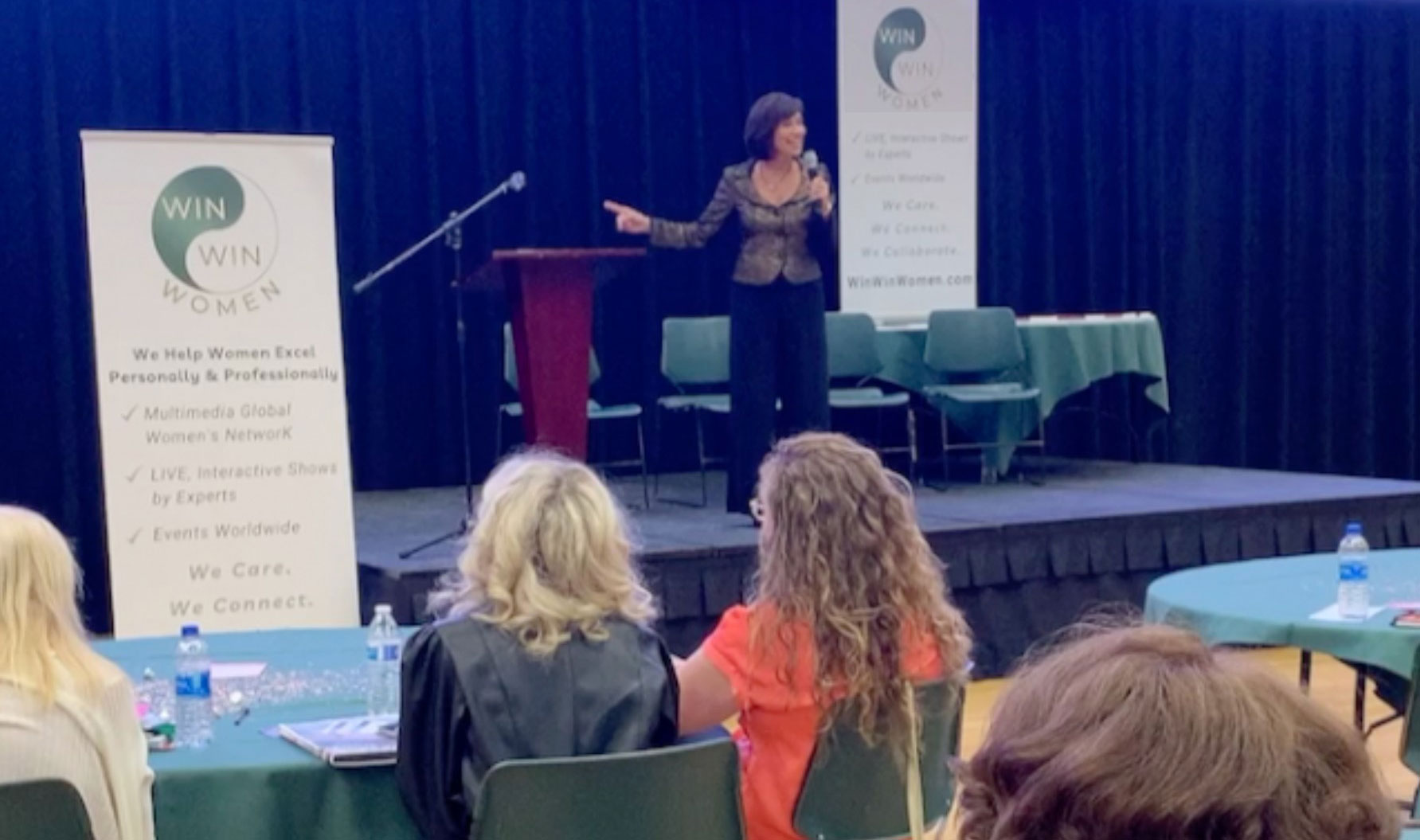 I have a lot to say about the value of documenting our life stories and about how exciting and fulfilling the Third Act time of life can be, and about how reframing our past can lead to a lighter, brighter future.
Ever since my first public speaking event at the age of 30 before a room filled with Silicon Valley executives, stages have been my comfort zone. Give me a microphone or a Zoom room, and I'll be sure to leave my audience with a sense of purpose and the tools they need to start capturing their personal history and sharing their wisdom.
Among my most popular presentations:

"Turn Your Life Story into A Legacy"
"Inspire Future Generations With Your Story"
"4 Simple Steps to Stop Struggling and Start Writing Your Life Story"
"You Are Enough and I Can Prove It"
"A Sacred Journey to Yourself"
"Your Stories Are Someone Else's Solutions"
"Make Peace With Your Past"
"Discover Your TRUE Self Through Your Stories"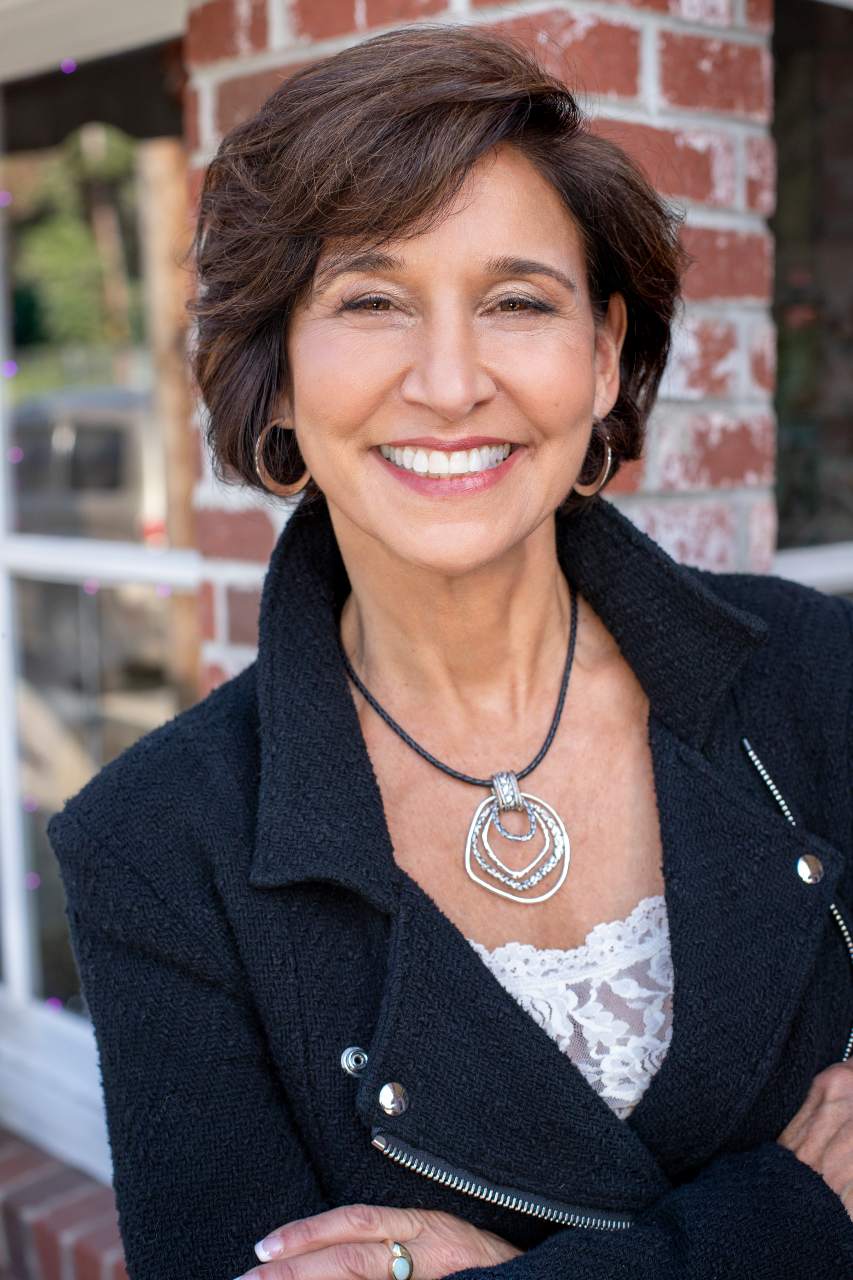 Are you looking for a speaker who . . .

Infuses audiences with her passion for documenting personal and family stories?
Engages with interactive exercises and visualizations?
Shares real-life stories from the heart that audiences will relate to, remember, and use as inspiration?
Knows what it's like to hit an emotional rock bottom in her sixties – and then figure out how to make that decade the most fulfilling of her life?
Raises the energy level in any room, including virtual ones?
All topics can be presented live or online as keynote addresses, conference breakout sessions, webinars, or intensive workshops.
Would your group benefit from a specific topic related to life story writing or living your best life in your Third Act addressed? Send me a message and we'll schedule a call.
"Joanna is a remarkably relevant speaker! Participants in the audience laughed and openly exchanged comments and jokes with her that- in turn- gave "permission" to the others in the audience to relax and openly engage with her.  This is a rare and hopefully appreciated talent! The tools of turning genealogy from cold statistics to human (shareable) facts is a treasure!."
"Joanna's concise and spellbinding lectures bring an approach to looking at your own life that opens your heart and mind to find clarity in your experiences – to find new understanding and perspective that you might otherwise not realize."
"Joanna is a confident speaker and can explain complex, intangible subjects in simple terms to relate to an audience. She shows up as though she's your supportive friend right from the start. Joanna is able to connect to people where they are so they can be open to stepping into different perspectives, even challenging ones. She's the kind of woman other women want to know."
"Great presentation that gave actual skills and things I can do. Made it feel like I can write my story. Outstanding class!!"
"Joanna is warm, personable and relates genuinely with her audience. She is gifted at sharing her own stories which invites others to open up and see themselves. Joanna is clear and concise in her delivery and creates a delightful experience.."
"The first time I heard Joanna Klein speak from the stage, I was blown away by her authenticity and ability to engage the audience with not only her personal story, but how stories themselves can be transformational.  She has great eye contact, warmth and humor.  We've all heard speakers who talk at the audience.  This certainly is not Joanna Klein's style.  Hiring Joanna for your next keynote will not only be entertaining, but she will inspire your audience to embrace their personal stories, so they understand themselves at a deeper level."
Most people don't see themselves as "writers" and believe they have nothing interesting to share. Curious how I inspire them to change their perspective? Contact me below.
Thank you for your interest in booking Joanna Klein to speak at your event. We're excited to get to know more about your plans.  Please take a moment to provide us with some additonal information and we'll get back to within 2 days.
Some of the media channels and organizations where Joanna Klein has presented