Self-Guided Online Life Review Course
Find Meaning & Purpose in Your Life's Journey
You're still searching for something…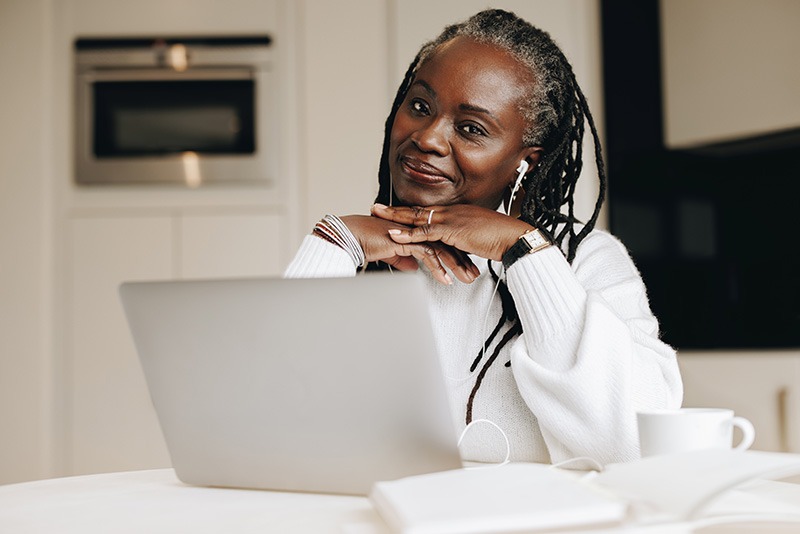 You're in or approaching your third act of life and you want to make these years the most fulfilling ones yet. Up until now, you've been living your life on autopilot, taking care of business and taking care of others.  You're ready to pause, reevaluate and figure out what's still missing.  You want to shed any lingering regrets and resentments so that you can embrace this next chapter with clarity, courage, excitement and confidence.
If this sounds like you, you're in the right place.
The Power and Purpose of Doing a Life Review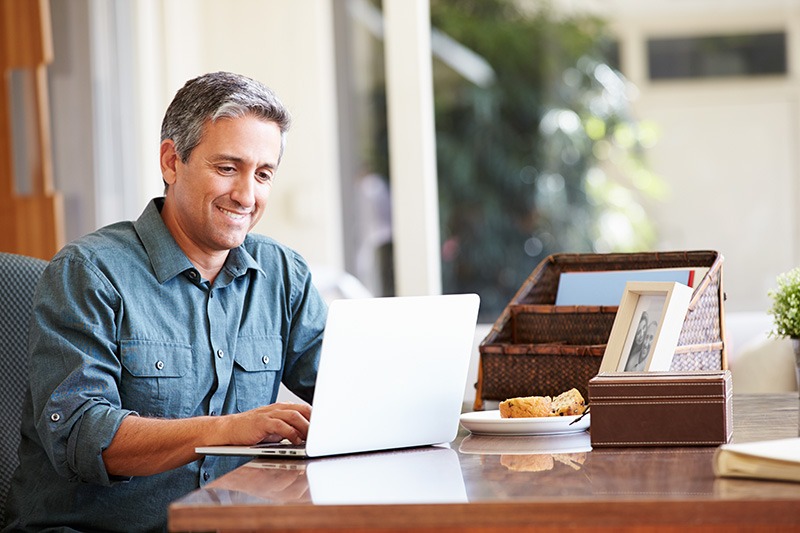 Life review is the process of reflecting on your memories, experiences, and relationships from all stages of your life. It involves re-examining key events, pivots, themes, and chapters that together tell the story of your unique journey.
The third act of life is an ideal time to do a life review, although the third act is less about age and more about mindset. You know you're in your third act when you feel a longing for a new type of fulfillment, one that is in alignment with your authentic self.  A life review is a great tool to help you discover yourself, possibly for the very first time.  It helps you create meaning, integrate life lessons, and uncover wisdom that can guide your future and be shared through your stories.
But how do you review your life?  How do you revisit the more painful times in your life without reliving the emotions and the negative self-talk? How do you find perspective and meaning in your stories? How can looking back help you move forward?
These questions often keep us from taking a good look at our past. We have formed stories about ourselves and our lives and we don't realize that we are stuck in many of these stories. Unresolved memories that bring up shame and regret are still weighing us down, even when we try not to think about them.  Negative self-talk and patterns of behavior that don't serve us are still showing up and keeping us from being fully expressed or from our joy.
We don't want to keep making the same mistakes over and over.  We still have hopes and dreams.
You're Ready to Do Life Differently
Maybe you've tried to write about your life on your own, or with the help of books, courses, or writing prompts.  But you have lots of distractions, or you find it hard to adequately express what's in your mind and heart, and as a result, you haven't stayed inspired and haven't stuck with it.
The good news is there's a better and much easier way to find your stories and gain the perspective that helps you see your authentic gifts and recognize how you can bring them to the world.
Imagine what it would feel like if …

You had a framework that made it easier to review and write about your life experiences
You had guidance to help you see your patterns and release regrets  
You had a structure that allowed you to reflect and write at your own pace
You were given tools and exercises to help you remember the moments and memories that shaped who you are today
You found inspiration using introspective prompts that led you deeper so you could discover the life lessons
You found connection, encouragement and inspiration in a private, loving community of fellow travelers on this journey
You didn't have to do this alone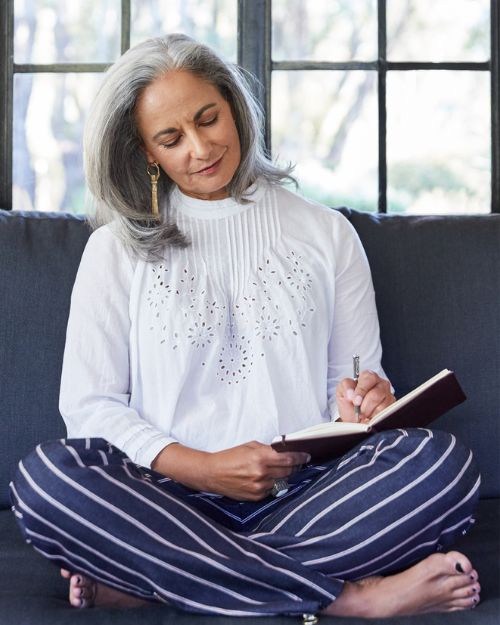 When you have the structure and support you need, writing about your life can be a fun, exciting and rewarding experience.
Life review is profoundly healing and helps you find clarity in who you are today, who you're becoming and the contributions you wish to make moving forward. There are many unexpected benefits that come from writing about your life including:
Feeling inner peace and a newfound excitement for the years ahead

Discovering the lessons in your life experiences

Recalling those pivotal moments where you showed courage, resilience and strength

Feeling more connected and cared for by the people who supported and empowered you along the way

Shifting grief, shame and regret into self-acceptance, self-compassion and a greater appreciation for everything you've lived through

Finding your voice, your wisdom and the impact you've made

Providing hope and inspiration for others

Turning selections from your life review into a book of life stories and leaving behind a treasured family heirloom for future generations
This is the power and purpose of doing a life review.
If you're ready to review your unique life story at your own pace, you'll find everything you need to stay inspired and committed right here!
JOURNEY TO LEGACY LIFE REVIEW

Self-Guided Online Life Review Course
Find Meaning & Purpose in Your Life's Journey
What Participants Experience in Our Program
What Makes This Self-Guided Online Course Unique


A Unique System & Framework
You'll be guided step-by-step through my life review framework where you'll recall and record life experiences that are worthy and deserving of being remembered. Through this self-discovery journey, you'll uncover the lessons and the blessings as well as make peace with the hard stuff including difficult people and situations you've encountered. This inner exploration helps you overcome your inner critic and express the moments in your life that fill you with a sense of pride. With engaging video lessons, introspective prompts, memory-provoking questions, and visualization exercises, you'll start finding inspiration for the years ahead.
Access to Intuitive Writing Software
Our custom-designed, easy-to-use software helps you write, edit, and organize the stories that come out of your life review. If and when you are ready to share. you can add personal and family photos and turn your selected stories into an e-book or "Legacy Journal."  The program includes one bound copy and unlimited Legacy Journals e-books to share with different people in your life.
Live, Online Group Sessions
You'll gain inspiration, ideas and encouragement by being part of an intimate community of life review journeyers from all over the world. Live, online Q&A sessions are held each month to answer questions, offer coaching and help keep you on track.  Ongoing connection is available through our online private group.
Support with technical issues is always available via email. Whether you need help with technical aspects of writing or using our software, we're here to help.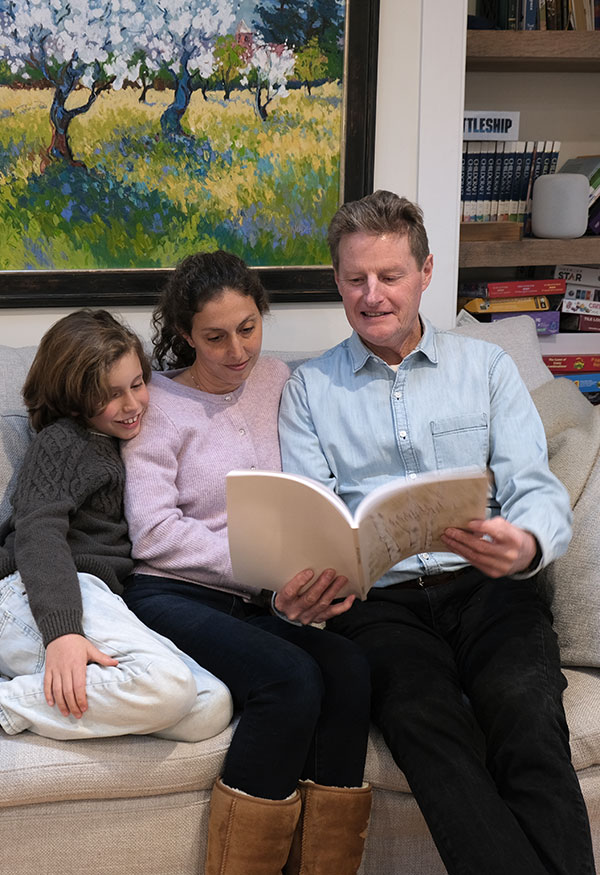 Have questions or need more information?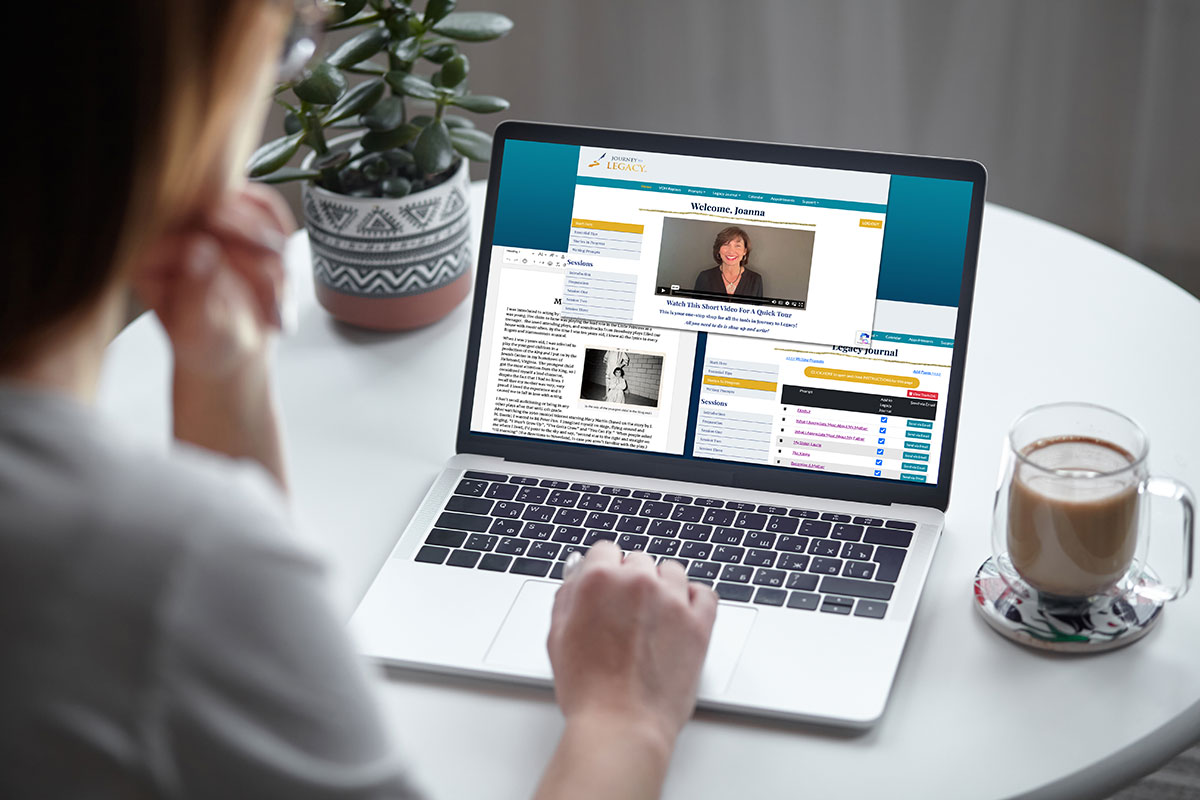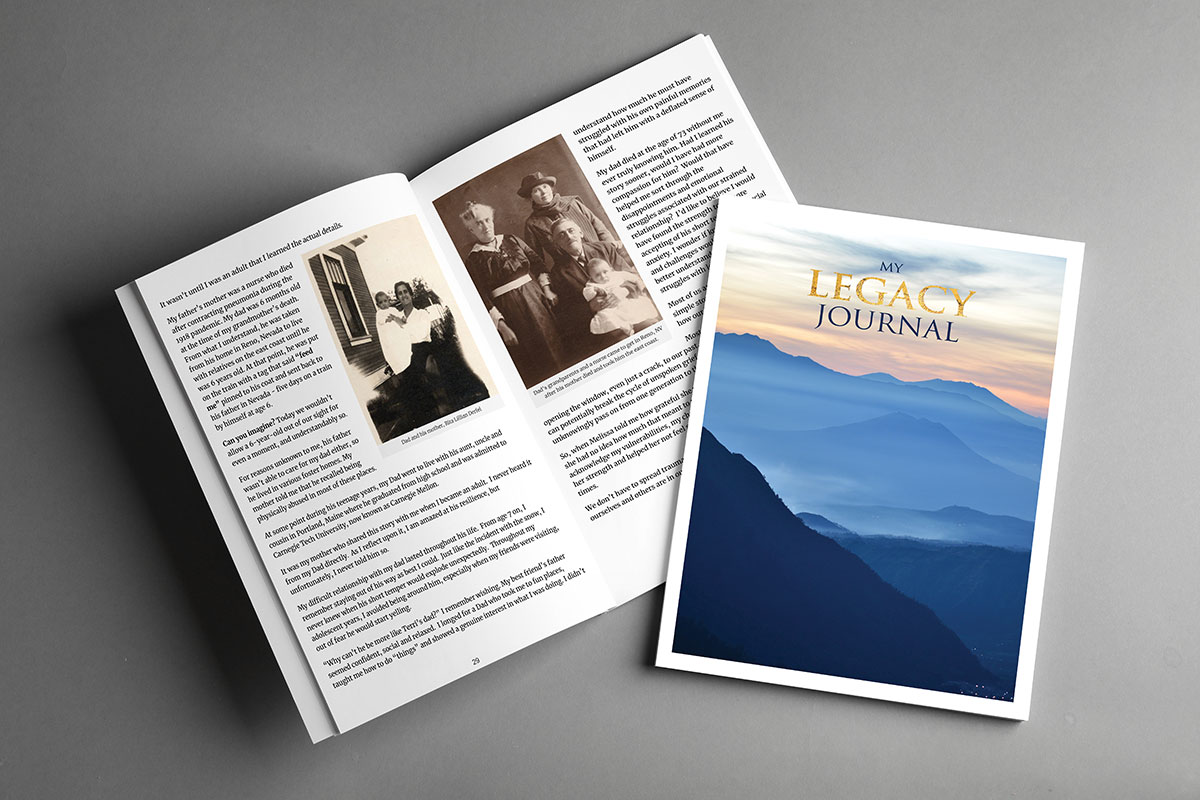 This self-guided online course includes:
12 sessions with short and engaging video lessons that take you step-by-step through our Life Review Framework.
A workbook for each session with interactive exercises to stimulate your memory, set your goals and intentions, and collect important information about yourself, your family and your life experiences.
Intuitive writing tips and exercises, introspective prompts and guided visualization exercises to help guide you threw your life review
Monthly live group Q&A calls to get questions answered and receive coaching.
One year of access to our self-guided course videos.
One year of access to our secure, private, proprietary writing software.
Unlimited email tech support to hold your hand (virtually) and ensure you feel comfortable with our user-friendly online writing platform where you'll write, edit, and organize your life stories with ease.
Weekly encouraging emails.
Story organizer that offers a "drop and drag" method to put your stories in the order you want them to appear in your bound book.
Automated table of contents creation for your e-books.
Ability to create unlimited e-books of your stories and customize versions for various people in your life.
One bound book of your life stories and the option to order more.
Invitation to a private, online community.
Links to additional, recommended resources with each session.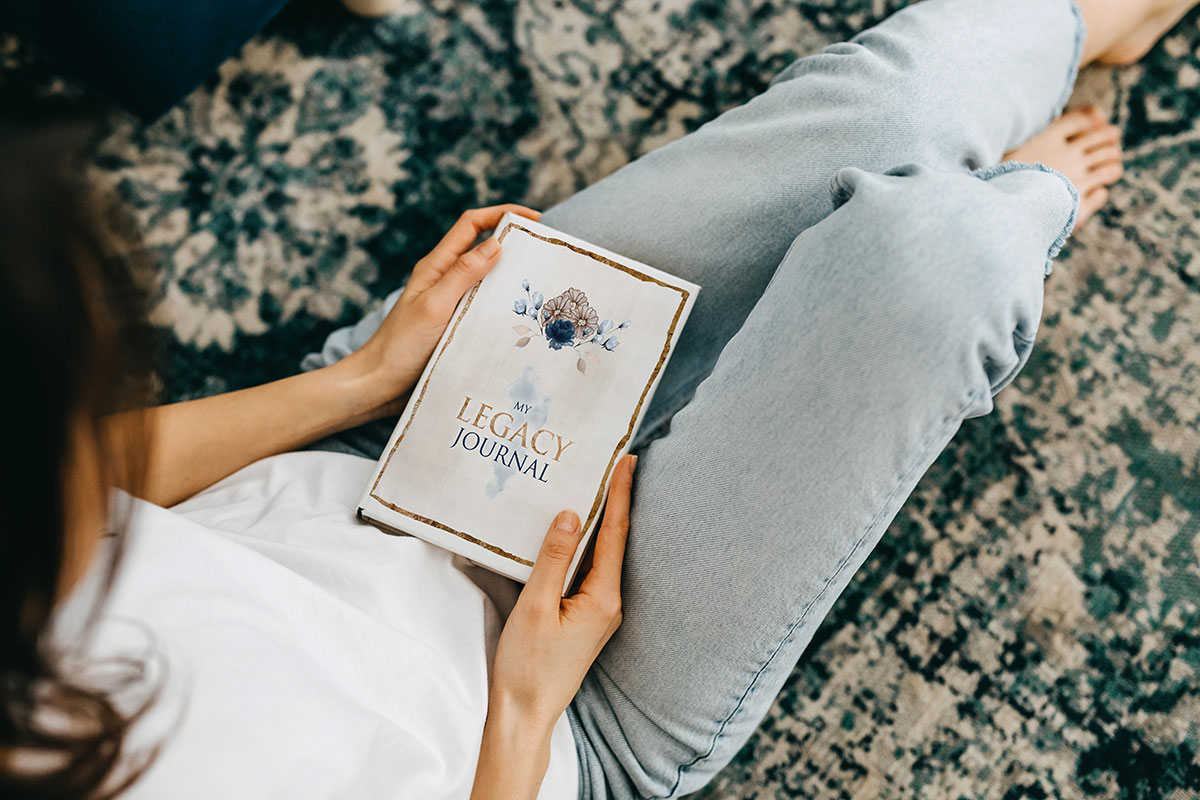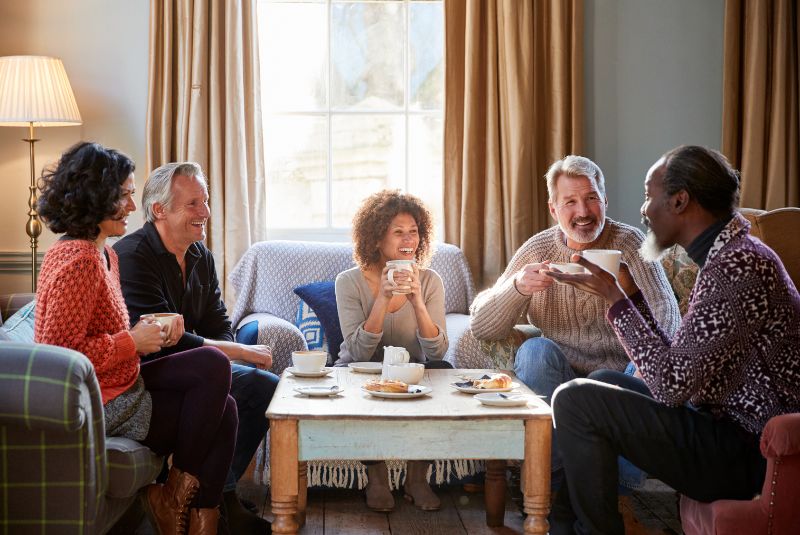 Hi, I'm Joanna and I'm excited to share this journey with you.


Using my experience as a counselor and intuitive coach coupled with an extensive background in creating and facilitating successful personal development programs, I founded Journey to Legacy to help you uncover your unique experiences, valuable lessons and inner wisdom that deserve to be honored, celebrated and remembered.
My secret sauce is intuitively guiding people through a unique process of reframing their life stories in an intimate setting so they feel safe, seen and honored for who they are and the experiences that shaped their lives.
I created this self-guided online course for people like you who want the benefit of a life review framework that lets them go at their own pace yet also offers support to help keep them on track.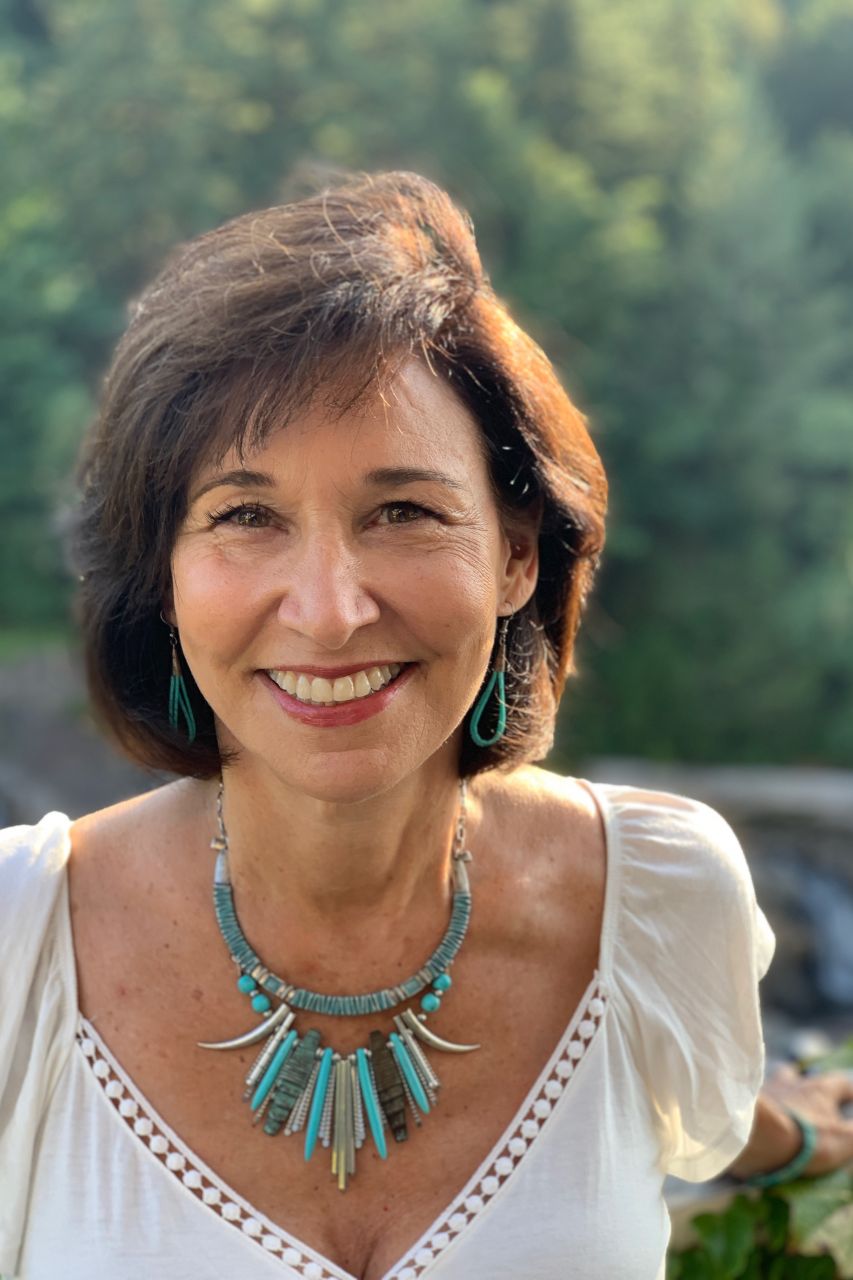 If you're here,
you're ready
to take charge of how you'll be remembered by writing and sharing your unique life story!

What Participants Experience in Our Program
Is This Self-Guided Course Right for You?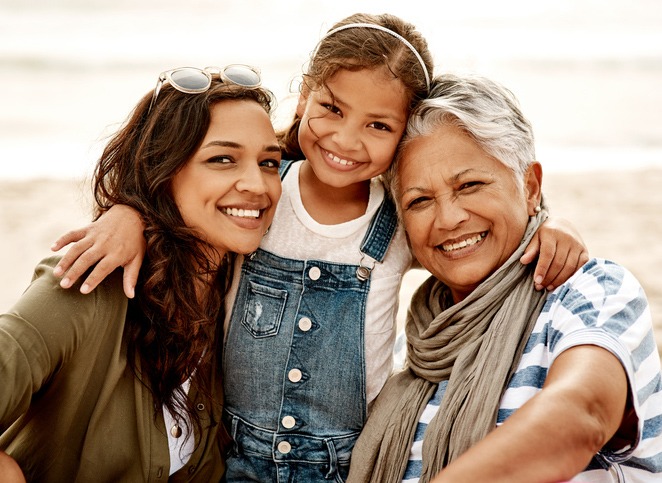 Now is the time to do your life review and I'd be honored to be your guide.
Life review is the catalyst for recovering key moments in your life that deserve to be honored, celebrated and remembered. As such, writing about your life requires vulnerability, courage and a willingness to look back on your life with a fresh perspective.
This self-guided online course is for you if:
You are a life-long learner
You want to feel fulfilled and content
You believe writing is a tool for gaining clarity, greater self-awareness, and self-healing.
You're ready to be honest about how you feel about your life and your experiences
You flourish with structure, guidance and accountability
You want to gain deeper personal insights and a fresh perspective that gives your life meaning and direction
You want to find the courage to be seen for who you are beyond roles, title and labels
You'd love to feel encouraged and more confident in your writing and the process
You want to feel more compassion for yourself and others
You're not techy and need easy to use tools
You want to preserve your life stories for future generations
If you want to connect with your authentic self and to

know the many ways you make a difference in this world

, this life review course is the perfect fit for you.


Don't Let Another Year Go By Wondering What Your Life Was All About
You've made it this far, and you owe it to yourself to honor what you've lived through and the impact you've made.
At the same time, it's important to pause and consider the valuable lessons you've gained on your life journey.
Reflecting on your life and those moments that made you who you are today is not only profoundly enlightening and healing, but can help you feel more deeply connected to yourself, your purpose and the contributions and decisions you wish to make moving forward.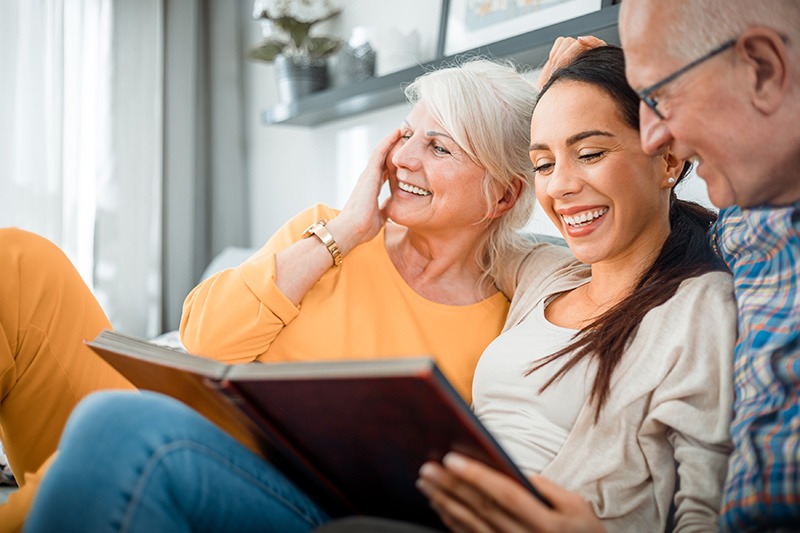 Your Life. Your Story. Your Legacy.
There is no better time to start your life review.
We Stand Behind Our Promise

We know how difficult it can be to make decisions regarding where you spend your time and your money. We want you to feel safe and secure when you invest in our course or program.
Because we're so confident that our self-guided online course has everything you need to write & share your unique life story – we offer a 15-day money back guarantee.
Here's how it works: You'll have 15 days to experience the course videos, complete the accompanying exercises and start writing your stories using the writing prompts and the writing platform we provide. If, within 15 days of purchase, you aren't convinced this self-guided course is right for you, simply email us and we'll happily refund your investment in full,
Answers to Frequently Asked Questions

Is this self-guided course simply a bunch of general writing prompts?
No. Thought and memory provoking, the prompts we provide are meant to take you deeper into your memories and experiences where breakthroughs and healing take place.
How is life review different from therapy?
While life review involves reflecting on your broader life journey, therapy employs clinical techniques to address specific mental health concerns that are negatively impacting your current well-being and functioning. Life review seeks to find empowerment, meaning and closure by re-examining the entirety of your life, whereas therapy aims to relieve current acute symptoms and issues.
How does this program differ from Storyworth?
While both Journey to Legacy and Storyworth offer you a writing platform, writing prompts and a bound book, Journey to Legacy takes a more introspective, retrospective approach to reflecting on your entire life journey rather than developing individual stories for others. The end goal is a holistic life review and inner perspective to propel the future.
What if I can't remember much from my past?
That's a common concern and we understand why. The course lessons, prompts and guided visualizations are delivered in a way that jogs your memory and helps you explore the past in a gentle, safe way.
Do I have to be a good writer?
You do not have to be an experienced writer or worry about getting it right when it comes to punctuation, spelling or grammar. The prompts, guided visualizations and workbook make it easy and inspiring to write from the heart. And if you decide you want to share your stories, our intuitive writing software makes it easy to title, edit and organize your stories for a cohesive and memorable Legacy Journal.
How much of my time will this take?
This self-guided online course is broken down into small, digestible modules so you can fit writing into your regular routine. This course is designed in a way that makes you look forward to your writing time without feeling overwhelmed or under pressure to produce.
What if I don't think I have anything worthy or exciting to write about?
I hear this often, and I want you to know that we all have important stories! We have all experienced joy and pain. We have gained wisdom and lived through history in the making. Our mission is to help you find stories from your life that shine a light on the lessons you've learned and the wisdom you've earned so you feel good about the life you've lived and the years ahead. Your life is full of golden nuggets of wisdom and inspiration! Being asked the right questions and guided more deeply into those questions, you'll find you have a remarkable history that will inspire you moving forward.
Why do you require an application to join?
No application or other pre-requisite is required to register for our self-guided online course.
What happens if I get stuck after I sign up?
If you register for our self-guided online course, you will have live, monthly Q&A calls where you can bring your questions. If you need help with technical aspects, we are here for you. You will have support via email so our team can help you move past any technical issues you encounter.
How long will I have access to this course and writing software?
Once you register, you'll have lifetime access to the self-guided online course. In addition to the course lessons, you'll also have access to our intuitive writing software for 12 months from date of purchase. You can renew your subscription to our writing software annually for a nominal annual fee.
What if I'm not sure anyone will read my life story?
This is a common worry for many life story writers. The truth is, you'll never know unless you write your story and you may not live to see the impact your stories will have on those who follow. However, using a unique method to recall those key moments in your life that shaped who you've become often results in surprising revelations and wisdom that impacts your future and the lives of others when shared.
What if I'm worried others will judge me once they read what I've been through?
In our self-guided online course, we share many tools and exercises to help you find ways to share truthfully (so that loved ones can really know you), while remaining in complete control of what you share and with whom.
What if my past is too painful?
As a counselor and intuitive coach, I know how difficult it is to experience and recall painful memories. In the self-guided course, you'll be gently guided to explore the difficult experiences that influenced who you are today. However, you do not have to go beyond what is comfortable or feels right for you. There are many exercises that help you make peace with some of the most challenging moments of your past and celebrate your strength and ability to rise above. You'll also have a safe and compassionate community of other life reviewers to lean on throughout your journey.
What should I consider when choosing between the different programs?
Being honest about what you need to be successful is critical. If you are self-motivated and have a strong desire to explore your past without an intuitive guide, the Self-Guided Course is right for you. If you have trouble following through or want the many benefits of being a part of an intimate community of fellow life story writers including the opportunity to share stories and give and receive loving feedback, Journey to Legacy's 6-month coaching program (the Platinum Progam) is the best option for you.
What is your refund policy?
If you purchase this self-guided online course and feel it is not right for you within 15 days of purchase, you are protected with our money-back guarantee. Simply email us and we will process your refund.
What if I'm not ready but want to learn more about how this process works?
We recommend starting with our free downloadable guide so you get a feel of what's involved and the process of life story writing. You can also schedule a call to ask any questions you have.

Self-Guided Online Life Review Course
Find Meaning & Purpose in Your Life's Journey
A new session of Your Life in Review is starting soon.