Unleash the Power of Your Life Story
Life Review, Life Story & Memoir Writing programs to find meaning in your memories and feel inspired in your next chapter 
Your Life Has Something to Say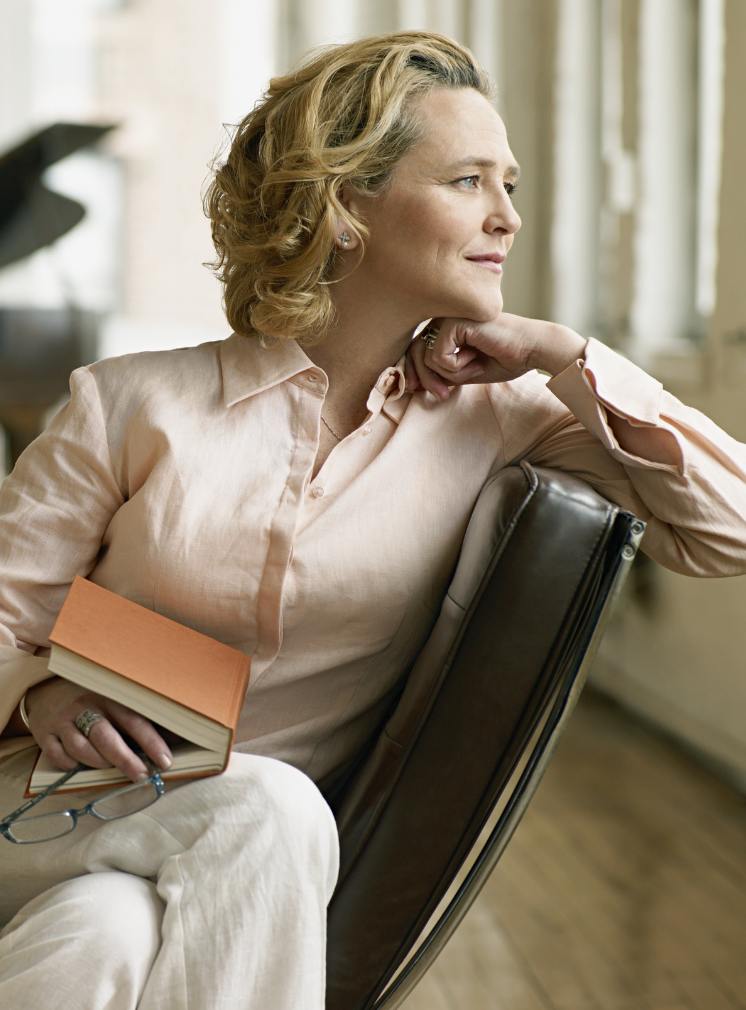 As someone who has gathered wisdom along life's journey,  you may have developed a liberating "I am who I am" attitude. Yet there are still times when you don't feel fully at home in your own skin and sense that there is more self-awareness to be gained.
What if you took time now to reflect on what matters most? To rediscover yourself through the lessons of your past. To honor the journeys, both smooth and rough, that have shaped you.
By reflecting on your unique path, you can step into greater understanding, acceptance and wholeness. Writing your life stories can be a gift to yourself first. An opportunity to celebrate how far you've come, where you stumbled, and how you got back up. Whatever you seek – closure, insight, legacy – your journey has something to say.
The Time To Uncover & Share Your Wisdom is Now

Journey to Legacy's programs guide you to reflect meaningfully on your past so you can harness the power of your stories to inspire yourself and others.  
In our life story writing program, we guide the writer in you to turn your memories into meaningful stories that will be cherished for generations to come.
In our life review program, we guide you to take a fresh look at your life stories in order to find inspiration, heal, make peace with the past, and uncover what you desire to live fulfilled in your remaining decades.
In our memoir program, we offer you a structure and framework that inspires and affirms the writer within you.
In all of our programs, your writing will lead the way. Through writing, you gain new perspective about your stories, honor your life, and emerge with a new sense of direction in the years ahead.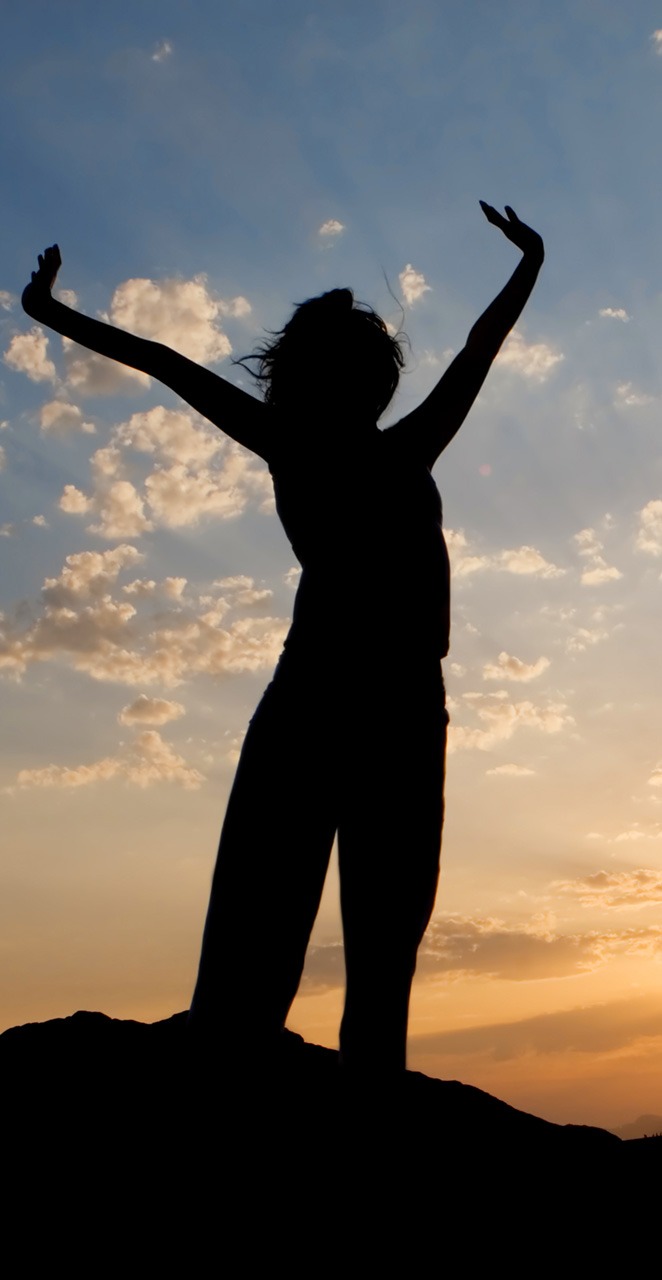 Hi, I'm Joanna, and I'm glad you're here
I believe life review is the path to self-acceptance, fully embracing who we are and stepping into who we want to be as we move forward.
I also believe we have an immense responsibility and a rewarding opportunity to make a difference in the world by sharing the lessons we've learned, the discoveries we've made and the wisdom we've gained from our unique life experiences.
Using my experience as a counselor, intuitive coach, international speaker and facilitator of multiple successful self-empowerment programs, I guide you through a step-by-step process that turns your life experiences into a unique life story of which you are proud.
If you're here, you're ready to write a unique life story and I'd be honored to be your guide.
You want to feel good about the life you've lived and excited for the years ahead. Your stories hold the key. 

Everything You Need For Life Review, Memoir & Life Story Writing
From feeling overwhelmed to feeling self-empowered, we provide the tools, structure and guidance to get what's in your heart onto the page. You'll leave with a deeper appreciation for your life and your unique story in a bound book or e-book.
LIFE STORY
4-Week Live Virtual Course with Q&A
You want to preserve memories and share stories that matter with loved ones and future generations.
LIFE REVIEW
12-Week Live Virtual Course with Group Coaching
You want to gain perspective on your life journey, create meaning, integrate lessons and gain wisdom to guide your future.
MEMOIR
6-Month Live Virtual Course with Group & Private Coaching
You want to inspire the writer within, find what's meaningful in your stories and know that they are worthy of being shared. 
What Makes Journey to Legacy Unique?

1. Our Emphasis on Helping You Write Meaningful Stories
While most online life story writing and life review programs offer general prompts, our prompts and questions go much deeper to help you explore the important moments and memories that shaped who you are today. Through this self-inquiry journey, you'll discover the deeper meaning in the lessons, blessings and wisdom you've earned and learn how to turn anecdotes about your life events into stories that matter.
2. Live Teaching Sessions
Most online life story and memoir programs offer pre-recorded sessions with no or occasional access to the instructor.  Our courses are live, allowing you to get answers to your questions in real time.
3. Simple 4-Pillar Life Review Framework
Unlike other online writing programs that focus on the mechanics of writing, we provide a proven step by step framework that makes it easy to write your unique life story. Instead of teaching you how to write, we encourage intuitive writing so you find and trust your inner voice which brings out the authentic storyteller in you.
We limit enrollment in all of our courses so that you don't get lost in the crowd and to ensure that you get the support and attention you need to stay on track.
5. Easy to Use Intuitive Writing Software
Our intuitive writing software is easy and fun to use even if you have little to no previous tech experience and it's accessible online from your desktop or laptop. Designed to be intuitive, our software makes it simple to navigate, write, edit, organize and share your unique life story. Share your life story in a customized Legacy Journal via email, as a downloadable eBook or bound book, You can even choose specific stories to share by creating multiple Legacy Journals to give to different people in your life.
6. Three Unique Levels to Meet Your Specific Needs
No matter which level you choose, you'll leave with your own customized Legacy Journal to share via email, download as an eBook or printed and bound. Compare features to choose the level of support you need to write stories that connect with you and connect with others.
7. Private Online Community of Life Story Writers
Being a part of a private online community of life story writers, you'll feel safe and supported in sharing your stories. You'll also develop heartwarming friendships with people who are on this journey with you.
8. Ongoing Technical Support
When you need more assistance with any technical aspects of writing or sharing your story, we're always here to help. We offer support via email on an ongoing basis.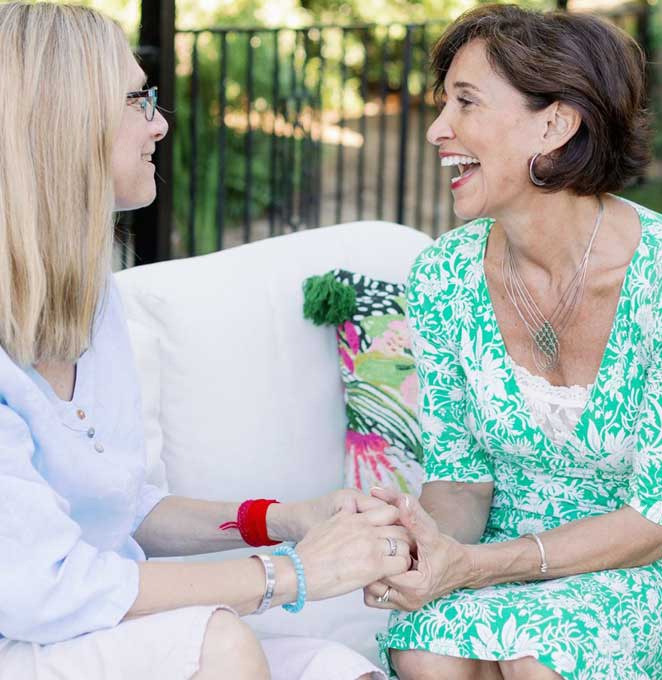 Have questions or need more information?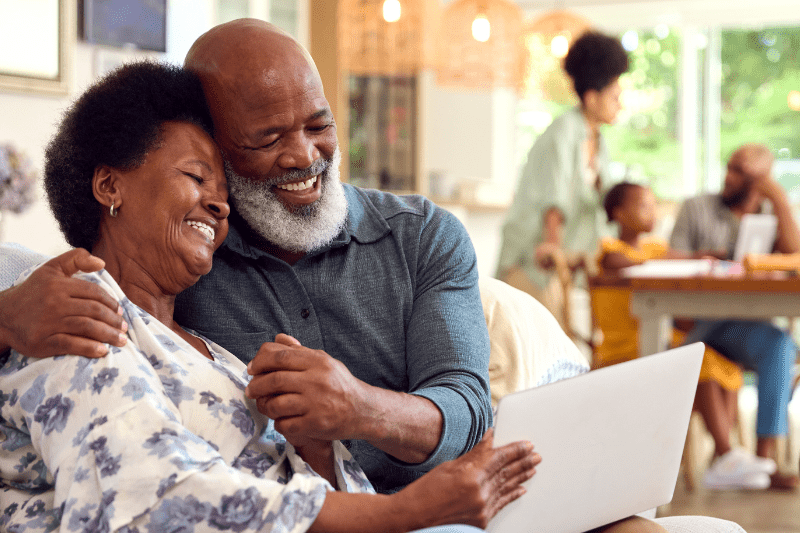 Now is the time to write and share your life story.
Life story writing, life review and memoir are catalysts for recovering key moments in your life that deserve to be honored, celebrated and remembered. As such, writing about your life requires vulnerability, courage and a willingness to look back on your life with a fresh perspective.
If you've experienced any of the following:
You've tried to write in the past but never made progress
You're curious and ready to explore the deeper meaning behind your life experiences
You want to feel more purposeful
You believe writing is a tool for healing and self-discovery
You flourish with structure, guidance and accountability
You're not techy and need easy-to-use tools
You want to share what you've learned with others
You want to build a connection to future generations
Then, we've got you covered.
3 Simple Steps to Begin Your Life Review or Life Story Writing Journey

Choose the Level that Suits Your Needs
Life Story, Life Review or Memoir course based on the result you desire and the support, guidance and accountability you need to find what is meaningful in your life story.
Start Reflecting & Writing About Your Life
No matter which level you choose, you'll find guidance and inspiration to uncover and write about what matters in the unique experiences that shaped who you've become. 
Turn Wisdom into Inspiration
No matter which course you choose, you'll gain clarity and inspiration about what you want to do with the wisdom you've uncovered, whether you share your stories with others or allow them to guide you as you write your next chapter.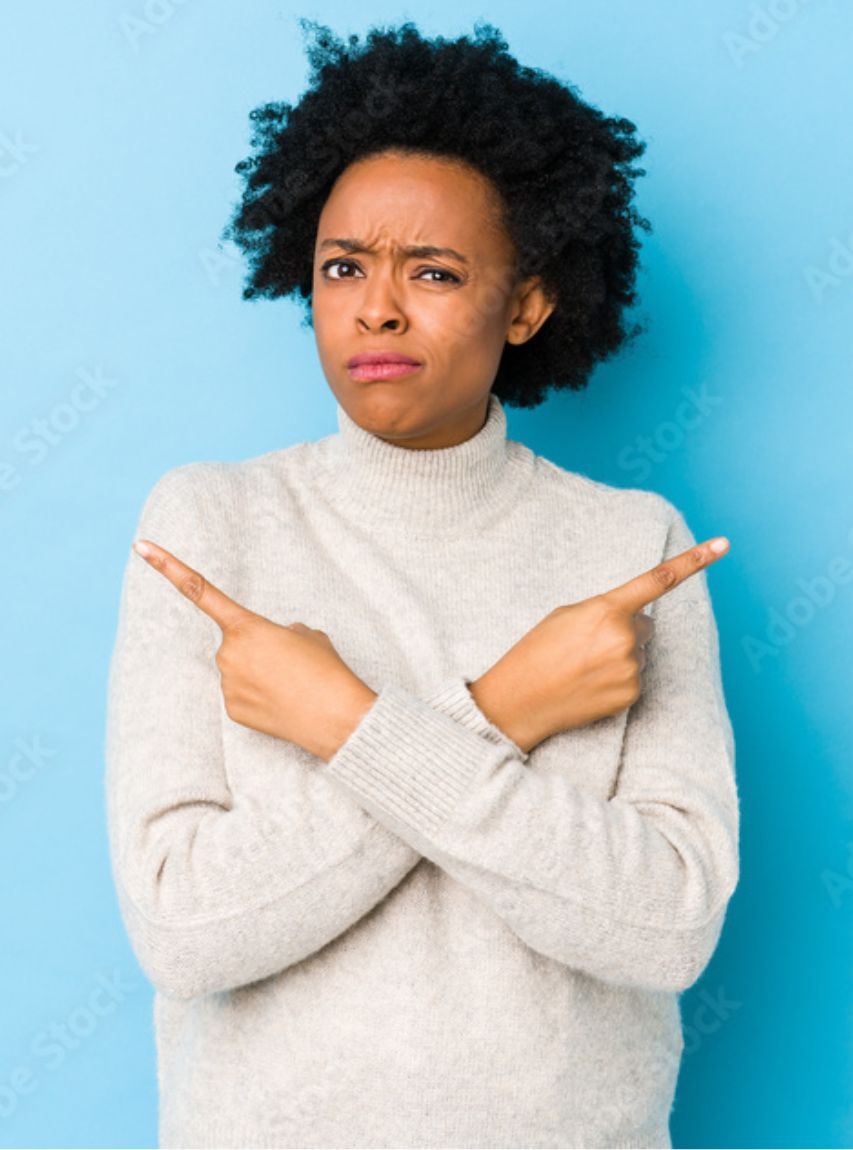 Not sure which level is right for you?
Answers to Frequently Asked Questions

What is the relationship between life review and life story writing?
Through the process of life review, you uncover the stories that have meaning; that have had the biggest impact on you and which are the source of wisdom and joy. You shine a light on your strengths and on those experiences in your life worth writing about. 
Part of how we gain new perspectives on the stories we tell ourselves is through writing, and there are writing assignments throughout the program. 
If you've ever journaled, you have experienced the insight that can come from intuitive writing.
Writing brings clarity. It's healing. It's a release. It gets it out of your head and onto the page.
As you write, you will likely find that your life has had much more substance to it and more impact than you realized. 
And through this process, if you want to write meaningful stories to pass something on, this is a great starting place.
How is life review different from therapy?
While life review involves reflecting on your broader life journey, therapy uses clinical techniques to address specific mental health concerns that are negatively impacting your current well-being and functioning. Life review seeks to find empowerment, meaning and closure by re-examining the entirety of your life, whereas therapy aims to relieve current acute symptoms and issues.
Am I just getting a bunch of general writing prompts?
No. Our thought and memory-provoking prompts are offered in all of our programs Our prompts and introspective questions take you deeper into your memories and experiences where revelations, breakthroughs and healing take place.
How does this program differ from Storyworth?
While both Journey to Legacy and Storyworth offer you a writing platform, writing prompts and a bound book, Journey to Legacy takes a more introspective, retrospective approach to reflecting on your entire life journey rather than developing individual stories for others. The end goal is a holistic life review and inner perspective to propel the future.
What if I can't remember much from my past?
That's a common concern and we understand why. The coaching and prompts we provide are delivered in a way that jogs your memory and helps you explore the past in a gentle, safe way.
Do I have to be a good writer?
You do not have to be an experienced writer or worry about getting it right when it comes to punctuation, spelling or grammar. The prompts, guided visualizations and workbook make it simple and inspire you to write. Our intuitive writing software makes it easy to title, edit and organize your stories for a cohesive and Legacy Journal you can download, share via email or have *printed and bound.
How much of my time will this take?
Our self-guided course is broken down into small, doable sections so that you can fit this program into your regular routine. Our 6-month coaching program is designed in a way that you'll look forward to your writing time without feeling overwhelmed or under pressure to produce. From beginning your journey to completing your Legacy Journal takes anywhere from 3 months to one year.
What if I don't think I have anything worthy or exciting to write about?
I hear this often, and I want you to know that we all have stories! We have all experienced joy and pain. We have gained wisdom and lived through history in the making. Journey to Legacy will help you find your voice and realize you have so much wisdom to share! Your life is full of golden nuggets of wisdom and inspiration! Being asked the right questions and then guided more deeply into those questions, you'll find you have a remarkable history and story to share.
Why do you require an application to join the Memoir Course?
With such an intimate group setting and the sensitivity of topics addressed, I like to ensure each participant is ready and willing to engage and commit to this 6-month journey.
What happens if I get stuck after I sign up?
If you join our Journey to Legacy Coaching Program and get stuck at any point in this process, you will have all the support and guidance from our team to ensure you move past any obstacles or technical issues you encounter. If you take our self-guided online course, you will also have 12 months of support via email in the event you get stuck or need more information. If you start a subscription to our Life Story Writing Software, we provide technical support via email.
What if I'm not sure anyone will read my life story?
This is a common worry for many life story writers. The truth is you'll never know unless you write your story. However, using a unique method to recall those key moments in your life that shaped you often results in surprising revelations and wisdom that impacts others when shared.
What if I'm worried others will judge me once they read what I've been through?
In our Journey to Legacy Coaching Program, we'll help you find ways to share truthfully (so that loved ones can really know you), and you remain in complete control of what you share. In our self-guided online course, we provide suggestions in our video lesson on this topic to help you feel safe in sharing your story.
What if my past is too painful?
As a counselor and intuitive coach, I know how difficult it is to experience and recall painful memories. If you need more personal guidance, support and coaching to help you feel safe in revisiting the past, I recommend joining our Memoir writing group where you receive private coaching included in the program.  Although I will gently guide you, I do not push or pressure you to go beyond what is comfortable or feels right for you. I'll help you make peace with some of the most challenging moments of your past and celebrate your strength and ability to rise above. You'll also have a safe and compassionate community of other life story writers to lean on throughout this 6-month journey.
What should I consider when choosing among the different programs?
Being honest about what you need to be successful is critical. If you're ready to write stories to share with loved ones and just need help with the writing tools, our Life Story Writing 4-week course may be the best option for you. If you want to take a deeper dive in reflecting on your life, whether it be to uncover meaningful stories to share or to understand where you've been as a guide to where you're going, our Life Review course is the right fit.  And if you want to do both a deeper dive into your past to help you write your memoir plus be inspired by an intimate community of other writers where you share and connect through your stories, the Memoir course is perfect for you.  If you are unclear of which option is right for you, feel free to schedule a no-obligation appointment and we'll help you find the best fit.
How long will I have access to this course and writing software?
You'll have access to our intuitive writing software for one year from the day your course begins. You can renew your subscription to our writing software on a monthly or annual basis for a nominal annual fee.
What is your refund policy?
The Life Story Writing Program has a 15-day free trial period. The Life Review and Memoir courses each have a 15-day money-back guarantee.
What if I'm not ready but want to learn more about how this process works?
Feeling Called to Write About Your Life?

Your life story is full of golden nuggets of wisdom and inspiration.
You've gained valuable lessons and unique insights.
You're ready to get real, reflect and take responsibility to discover a richer sense of meaning and a deeper connection with others.
It's time to share your story.
This is your legacy.
Subscribe to my weekly newsletter for self-discovery tips and inspiration and get this FREE Guide to begin Your Journey to Legacy