Would you like to know who you really are?
This is for you if…
You're longing to believe you've made an impact on this earth in some way, but aren't quite sure how. You feel the desire to be a voice of wisdom, but question whether anyone would listen.  You have life stories swirling around in your head, but the thought of writing them down seems daunting and time consuming. And where to begin???
Journey To  Legacy is a program that was created to give you direction, support, a framework, and inspiration.
Whether you consider yourself to be a writer or not.
It will help you get started, stay on track, and complete. It will help you tap into your courage to share authentically, uncover the wisdom you've gained from your experiences, and celebrate how they made you who you are today.
Are any of these true for you?
You don't always recognize how fabulous you are.
You enjoy self-discovery.
You benefit from structure and direction.
You want to leave your mark and contribute to future generations
You wish you had something like this from your ancestors
You believe that sharing your experiences may help loved ones avoid learning things the "hard way".
You have stories to share.
You want to bring a fresh perspective to some of your life stories, see yourself as the victor, not the victim, and change the narratives that cause you sadness or regret.
If so, then Journey To  Legacy may be a fit for you!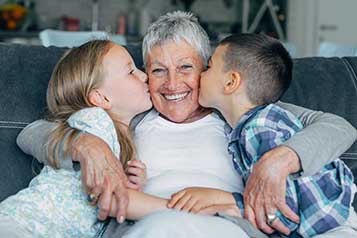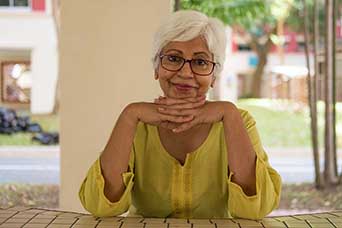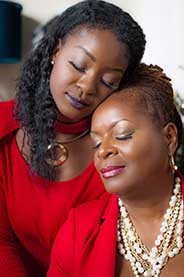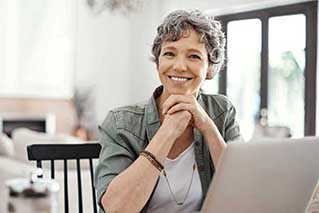 Seeing a video interview of your grandmother as she shares about her greatest joy, the challenges she overcame, her dreams as a little girl, her deepest wish for her family.
Reading stories she wrote about her life, her earliest memory, her first love, her most embarrassing moment, her greatest joy, the day your mom or dad was born, and what she learned from some of her darkest moments.
Feeling this deep connection to your ancestors, people you have heard of but never met.
Knowing yourself a bit more because someone took the time to do this.
"My kids and grandkids kept asking me to write my memoirs, but I could never get myself to do it. Journey To Legacy gave me what I needed to make it happen."
Linda
"My mother passed when I was 32. Oh, how I wish I had something like this so that I could know her on a much deeper level, especially as I get older.
Amy
Now envision: 
Creating something to share with people who care about you and who will recognize themselves in your stories
Standing on your ancestors' shoulders, as you share a legacy for future generations of family who will be standing on yours
Seeing your life from a whole new perspective
Feeling greater self-love after this self-discovery experience
Feeling proud because you made this a priority
"I can't say enough about the quality of this program. It has exceeded my expectations. The attention Joanna gives to every detail and the individuals participating is truly impressive. While the journey of revisiting and writing about one's life has its challenges, creating a legacy for the future has been a wonderful & satisfying outcome and made the effort totally worthwhile. I highly recommend it!"
"As Journey To Legacy progressed, I started to see my life experiences through a different lens, a new and different perspective. Joanna is a skilled coach and a very perceptive woman. She gently guided me through the blocks I had about writing, especially the shameful periods of my life. I was able to put into words the story without shame or judgment and as a result, see myself in a different light."
"My daughter has asked me for years to write my life stories and at 83, I felt it was time. 'When the student is ready, the teacher will appear'.   After viewing her web site I knew Joanna was my next teacher who would help guide me.  With Joanna's loving and brilliant teaching methods, I have found my writings are a sacred journey of the past. My legacy will live on for my children and grandchildren."
INTERESTED?
For pricing details and to determine if this program is a fit for your goals, let's chat.