Feel Good about the Life You've Lived
Your Life Story is Worthy and Deserving of Being
Recalled, Reframed and Remembered
As a counselor, intuitive coach, international speaker and creator and facilitator of multiple successful personal development programs, I help women thrive in their third act by guiding them through a transformative journey of uncovering their unique experiences, valuable lessons and inner wisdom that deserve to be honored, celebrated and remembered by future generations.

When You Feel Like You're Running Out of Time and the Best Years are Behind You…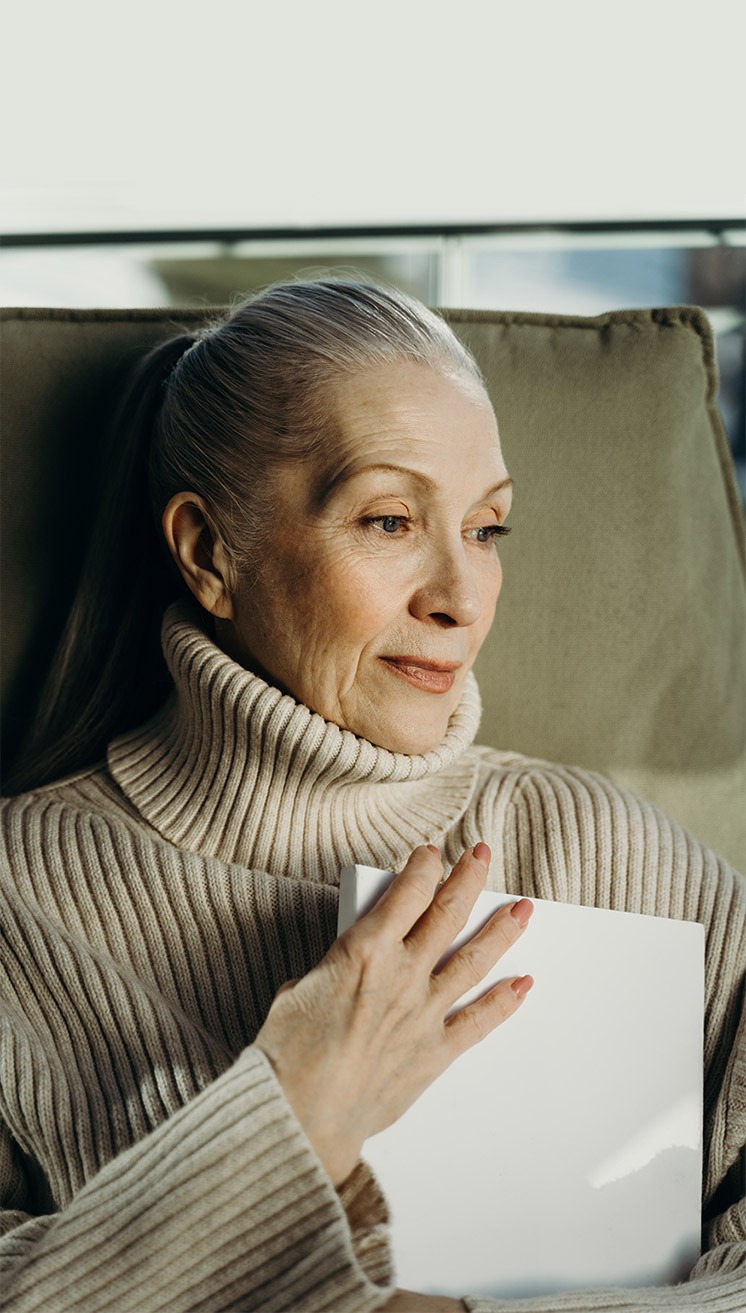 At a certain age, you start feeling invisible and like the best years are behind you. As the years pass, you begin to wonder, "what was my life all about?" You suddenly realize you're running out of time to live the life you want. This pressure steals your breath and also sparks something deeper within that dares to be explored.
You've encountered many joys and sorrows in life, and you may even be coping with an unexpected loss or facing a major identity crisis – divorce, death, empty nest, illness or end of a career – that leaves you feeling alone, lost and a bit confused about who you really are without the titles, labels and expectations that have defined you up to this point.
Tired of carrying lingering regrets and longing to recall your experiences with a sense of pride? You want to know your life and your experiences mean something. You want to believe you've made an impact and a difference in other people's lives. Ultimately, you yearn to feel good about the life you've lived.
I want you to know… you're never too old and it's never too late to

recover and reclaim the tough, tender and transformative moments

that influenced who you are today. This is your

life story

. And it's worthy and deserving of being

recalled, reframed and remembered

long after you're gone.
You're Ready to Get Real, Honor the Truth and Write Your Life Story
Heal the Past. Embrace the Lessons. Share the Wisdom.

You have a deep desire to

share what you've learned

and the

wisdom you've earned

but you don't know how to start or how to stay committed.
More than a collection of memories, you want to weave the threads of

connection, inspiration and wisdom

that

leave a lasting legacy in the hearts of those you love

for generations to come.
But deep down…
You worry that no one will read your story, or that your story will be boring or that this journey will be a hard and painful experience, or even worse, that this will be a monumental project that takes all of your time.
But what if writing your Life Story became the

catalyst for recovering the pieces of your life that deserve to be heard and celebrated

?
Imagine how you would feel if you:
Felt

inner peace and discovered richer meaning

in your life experiences
Reclaimed and

celebrated those pivotal moments

where you showed courage, resilience and strength
Recalled

memories that influenced how you think

and

what you believe

today


Understood

how the cultural and historical context framed your

view of yourself and the world




Felt more connected

and

cared for

by remembering the people who supported and empowered you along the way
Shifted the grief, shame and regret you've carried to

self-acceptance, self-love and a new appreciation for life

Relinquished the

hurtful people and the traumatic events

that have hindered you and your choices


Rediscovered your voice, your wisdom

and the

real meaning and purpose

of your life
Shared

your story

and it became someone else's

guiding light of hope and inspiration

Left behind a

treasured family heirloom

for future generations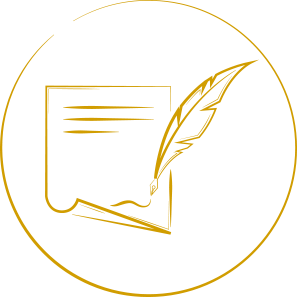 This is the purpose and power of writing and sharing your Life Story.
You're here right now because you want to embrace this third act of your life with

hope, self-love, compassion

and

excitement in your heart

that lives up to your own expectations instead of the expectations of others.
Your life matters. And your story is worthy of sharing. It's time to

write a meaningful and truthful story

that represents YOU, the lessons you've learned and the impact you've made.

12-Week Online Life Story Writing & Coaching Program
For Women in the Third Act of Life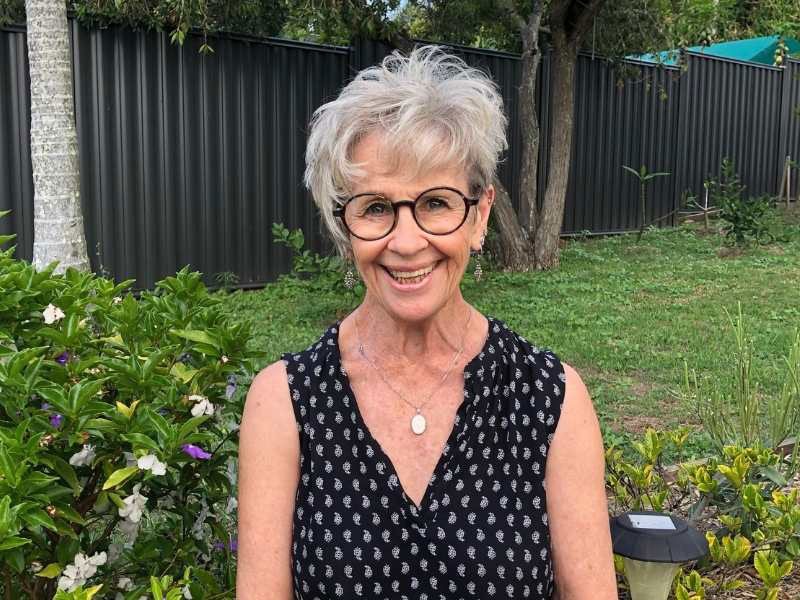 "Writing and sharing with like-minded, strong, intelligent, and beautiful women is a journey I wish had no end. Our stories are a mix of inspiring, sad, cathartic and funny, and we have shared, trusted, and been vulnerable – always there for each other."
Pat Grant
Journey to Legacy Participant
Queensland, Australia
This personally guided program is

customized based upon your goals and provides everything you need

to write and share your life story including:
A Unique System & Framework


9 live group sessions, 12 video tutorials, visualization exercises, workbooks and introspective prompts that take you on a guided journey through your past and deep into your heart where you'll find inspiration and clarity to recall and write the stories that are meant to be shared.
Private Coaching Sessions


You'll receive three 45-minute private coaching sessions plus a bonus "success planning" session at the start of the program. Each coaching session is geared to your needs and gives you the tools to write and complete your Legacy Journal.
Access to an Intuitive Writing Platform to Create Your Legacy Journal


Everything you need to write, create and share your Legacy ebook is in one place. This easy-to-use software helps you write, edit and organize your stories with ease. You can upload photos and choose a customizable cover that enhances the messages, lessons and impact of your life experiences.
A Compassionate and Caring International Community


You'll feel right at home and safe in a loving, compassionate & supportive community of 12 wise and self-aware women from around the globe. We'll laugh and cry together, share stories, and inspire and affirm each other during our weekly live group sessions.
Technical and Ongoing Support


Support, encouragement, brainstorming and inspiration are always available on an ongoing basis via email and texting. You'll be supported all the way whether you need a nudge with writing, encouragement to stay motivated, inspired, and accountable, or assistance with any of the technical aspects of writing.
What Makes This Online Writing Program Unique

More than just an online writing program, Journey to Legacy is a transformative experience that leads to

profound inner healing, self-love and a deeper appreciation

in what your life was all about.
While other programs focus on the mechanics of writing or offer writing prompts that don't go deep, our program focuses on guiding you to uncover and recall the golden moments and the hard-earned wisdom that shaped you and made you who you are today. These are the moments in your life that deserve to be honored, celebrated and remembered.
Using a unique reframing method, personal coaching and thought and memory provoking prompts, you'll feel safe, seen and supported in going

deeper into your experiences so breakthroughs and healing take place

. And you won't have to take this journey alone. Immersed in an intimate community of life story writers, you'll have many opportunities to form new relationships and

establish stronger connections

with others along the way.
Our intuitive writing platform makes it easy to collect, edit, organize and share your life story – even if you have little to no previous tech experience. We even provide additional support so

you feel inspired, engaged and encouraged

to write and share your life story.
The result? Finally feeling good about the life you've lived and the legacy you'll leave behind for generations to come.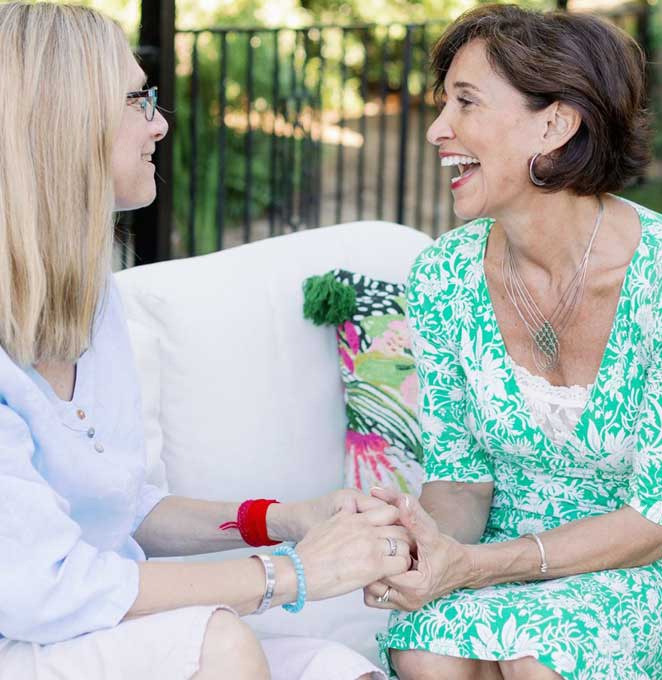 Have questions or need more information?
Is this Online Life Story Writing Program Right for You?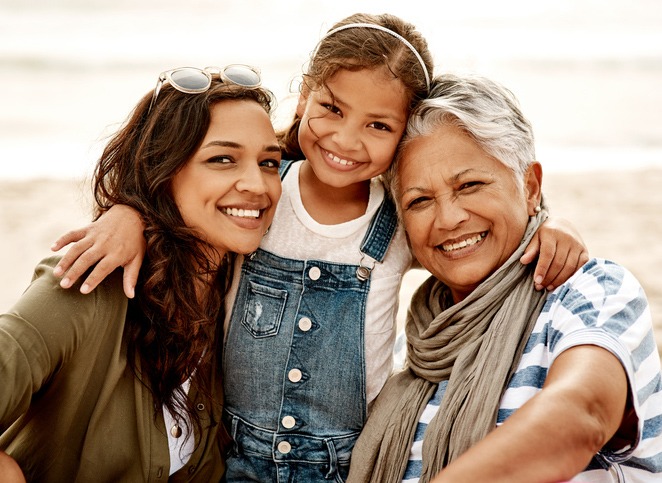 Now is the time to write and share your life story and I'd be honored to be your guide.
If you're looking for compassionate guidance, structure and a safe and supportive community to explore your past, uncover vital lessons and golden moments and discover deeper meaning behind your experiences, you've come to the right place.
This program is for you if you've ever experienced any of the following:
You've tried to write in the past but never made progress
You want to preserve your stories for future generations
You feel unsettled or bad about experiences in your past
You believe writing is a tool for healing and self-discovery
You know you're here for a reason but haven't yet discovered your purpose
You want to be known and remembered for who you are beyond a role or title
Friends and/or family members frequently encourage you to share your story
You enjoy being part of a compassionate and supportive community
You flourish with structure, guidance and accountability
You struggle with technology and need easy to use tools and support

Hi, I'm Joanna, and I'm so glad you're here
I believe we have an immense

responsibility and a rewarding opportunity

to share the lessons we've learned, the

discoveries we've made

and the

wisdom we've gained

from our unique life experiences. We all take different paths and learn

valuable lessons

on our life journey. Reflecting on our lives and

those moments that made us who we are today

is not only a

profoundly healing journey

, but can help future generations feel more connected to their family's history.
Using life story writing as a tool for personal growth, healing, compassion, forgiveness and self-love, we

discover a renewed excitement in life

and find the threads of connection in our shared experiences. Through our stories, we

make history come alive

in a whole new way by sharing the events and the people who shaped our lives and the historical and cultural context in which they took place. It is through Life Story writing that we

inspire hope, foster resilience and impart wisdom

that honors the life we've lived and the lives we'll touch by leaving a legacy.
Transformative. Mesmerizing. Empowering.


Using my experience as a counselor and intuitive coach coupled with my background in developing and facilitating successful personal development programs, I founded Journey to Legacy to guide people in their third act of life in

seeing their magnificence and the extraordinary contributions they've made

in their lives.
My secret sauce is intuitively guiding people through a unique process of reframing their life stories in an intimate setting so they

feel safe, seen and honored

for who they are and the experiences that shaped their lives.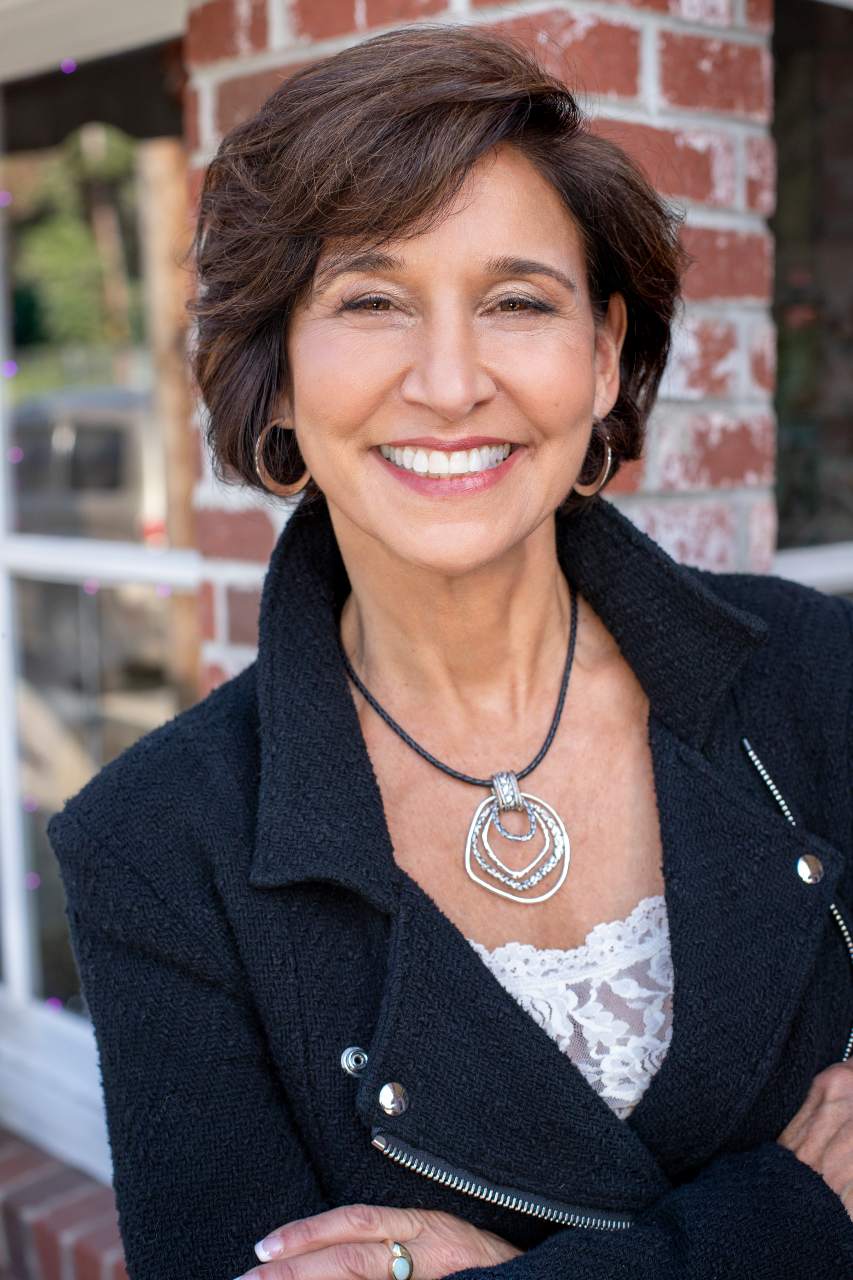 If you're here, it's time and you're ready to write and share your life story.
Choose the Level of Support You Need to Write and Share Your Legacy

With several paths to choose from, we make it simple to get started on your Journey to Legacy. Determine the level of support, guidance and accountability you need to write and share your legacy.
If you're carrying shame, guilt or regret about your life…

We all have moments in our lives that we wish didn't happen or that happened differently than we planned. But there's something even deeper that often gets buried or overlooked. It's easy to recall those big moments that left us feeling bad or wrong for how we behaved or how we were treated.
But it's those smaller, less significant moments that go unrecognized and harbor the deepest pain and the greatest opportunity for healing.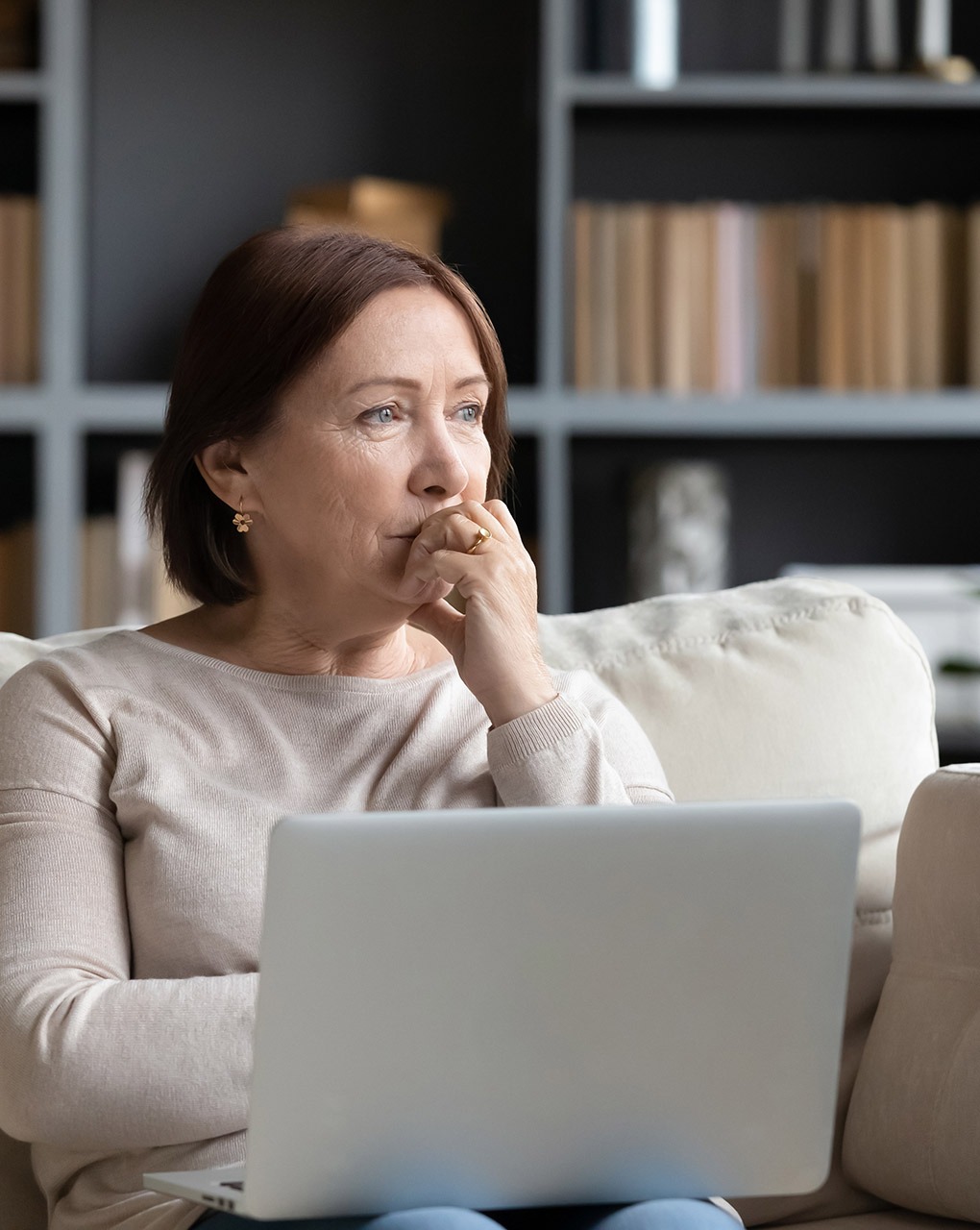 What no one tells you is that those less defining moments in life are often the source of unconscious shame, guilt and regret that impact how you feel today.
One of the greatest gifts that comes from life story writing is best explained by one of my clients. She recently shared how she felt and what she discovered after the 12-week Journey to Legacy program:
I feel better.
When I asked why she thought she was feeling better, I was deeply touched by the wisdom she shared:
It's as if our lives are like jars filled with big and small rocks. Most of us have already pulled out, examined, and made some sense of the big rocks because they're easy to see.
But, it's the smaller rocks we tend to ignore, even though there may still be something about them that gets under our skin. Writing down my stories has helped me remember smaller rocks. It has made me realize those events were more impactful than I realized and that I was still carrying some shame, guilt, or regret about them.
Writing down my stories has allowed me to shine the light and see those stories from a new perspective which freed up stagnant energy and lightened a load I didn't even know I was carrying.
I asked her how she knew when a 'small rock' story was still weighing her down. She said…

Ready to

feel happier, more confident, and more connected

to everything in your life? Tune in for real life inspiring stories and practical tips for:
Leaning into your life experiences for

radical self-love and acceptance

Living with purpose and

making an impact

Inspiring others by sharing

your knowledge, insights and wisdom
Embracing

getting older with confidence and joy

.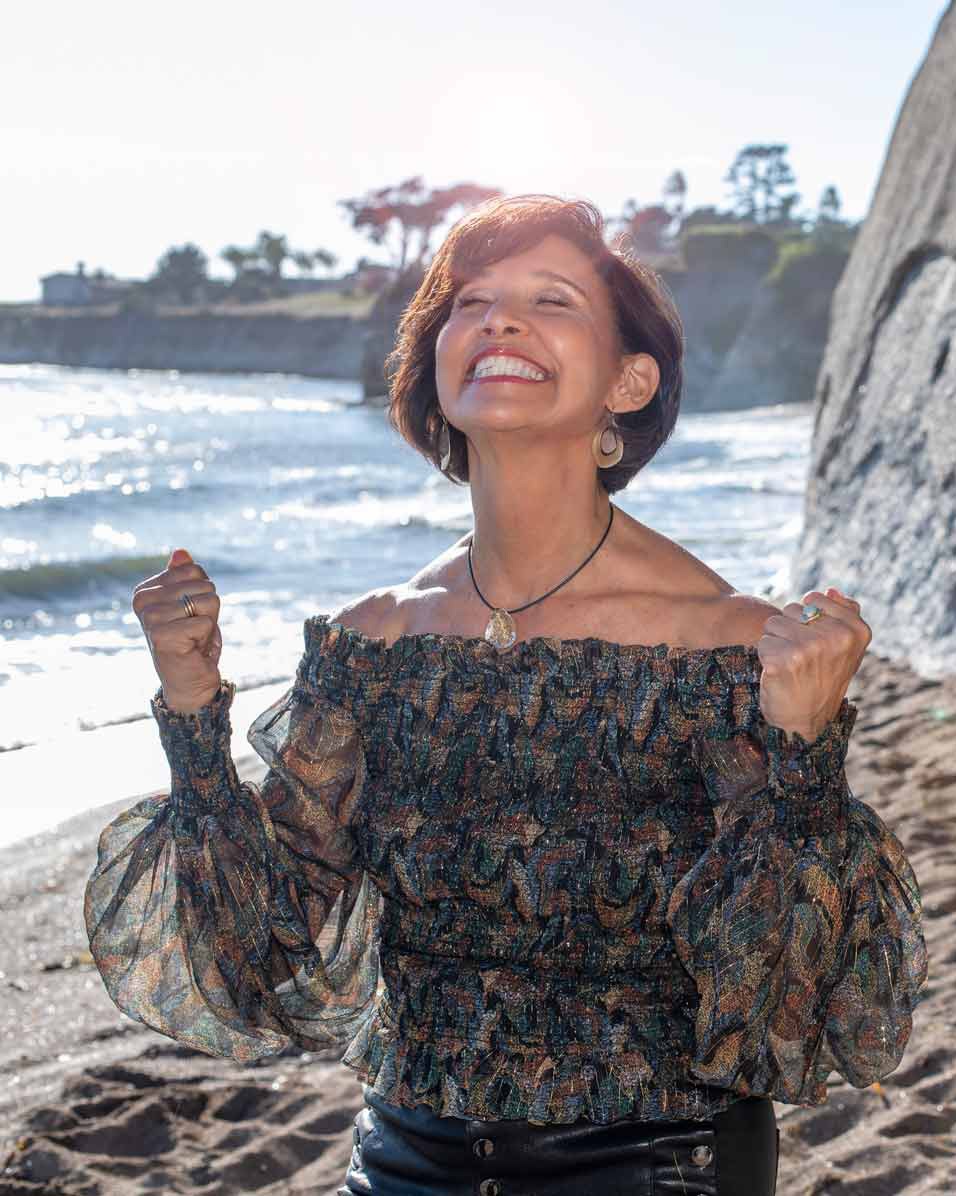 Answers to Frequently Asked Questions

Is this program simply a bunch of general writing prompts?
No. Thought and memory-provoking, the prompts we provide are meant to take you deeper into your memories and experiences where breakthroughs and healing take place. You'll also have private sessions with Joanna, 12 interactive video trainings, and 9 live group sessions to further explore the prompts and the experiences that shaped you.
What if I can't remember much from my past?
That's a common concern and we understand why. The coaching and prompts we provide are delivered in a way that jogs your memory and helps you explore the past in a gentle, safe way.
Do I have to be a good writer?
You do not have to be an experienced writer or worry about getting it right when it comes to punctuation, spelling or grammar. The prompts, guided visualizations and workbook make it easy and inspiring to write. Our intuitive writing software makes it easy to title, edit and organize your stories for a cohesive and memorable ebook.
How much of my time will this take?
The 12-week journey is broken down into small, doable sections so that you can fit this program into your regular routine. This program is designed in a way that you'll look forward to your writing time without feeling overwhelmed or under pressure to produce.
What if I don't think I have anything worthy or exciting to write about?
I hear this often, and I want you to know that we all have stories! We have all experienced joy and pain. We have gained wisdom and lived through history in the making. Journey to Legacy will help you find your voice and realize you have so much wisdom to share! Your life is full of golden nuggets of wisdom and inspiration! Being asked the right questions and then guided more deeply into those questions, you'll find you have a remarkable history and story to share.
Why do you require an application to join?
With such an intimate group setting and the sensitivity of topics addressed, I like to ensure each participant is ready and willing to engage and commit to this 12-week journey.
What happens if I get stuck after I sign up?
If you join Journey to Legacy and get stuck at any point in this process, you will have all the support and guidance from our team to ensure you move past any obstacles or technical issues you encounter. If you take our self-guided course, you will also have lifetime support via email in the event you get stuck or need more information.
What if I'm not sure anyone will read my life story?
This is a common worry for many life story writers. The truth is you'll never know unless you write your story. However, using a unique method to recall those key moments in your life that shaped you often results in surprising revelations and wisdom that impacts others when shared.
What if I'm worried others will judge me once they read what I've been through?
We'll help you find ways to share truthfully (so that loved ones can really know you), and you remain in complete control of what you share.
What is the investment for the 12-week coaching program?
Once you apply, you'll be emailed a link to schedule a one-on-one Zoom session with Joanna. During this session, you'll be provided with investment information and payment options to suit your specific situation.
What if my past is too painful?
As a counselor and intuitive coach, I know how difficult it is to experience and recall painful memories. Although I will gently guide you, I do not push or pressure you to go beyond what is comfortable or feels right for you. I'll help you make peace with some of the most challenging moments of your past and celebrate your strength and ability to rise above. You'll also have a safe and compassionate community of other life story writers to lean on throughout this 12-week journey.
What should I consider when choosing between the different programs?
Being honest about what you need to be successful is critical. If you are self-motivated and have a strong desire to explore your past without a community of support, the Self-Guided Course is right for you. If you have trouble following through or have experienced more traumatic or challenging experiences in your life, Journey to Legacy is the best option.
What is your refund policy?
Due to the digital nature of our Self-Guided Course, we cannot issue a refund after purchase. If you apply and join the Journey to Legacy program and you discover within the first 20 days that this program isn't for you, we'll issue a full refund, minus processing fees, once you submit your request in writing.
What if I'm not ready but want to learn more about how this process works?
We recommend starting with our free downloadable guide so you get a feel of what's involved and the process of life story writing. You can also schedule a call to ask any questions you have.
Reclaim Your Life Experiences & Share Your Story

Get Started with My 5-Step Framework
Your life story is full of golden nuggets of wisdom and inspiration.
You've gained valuable lessons and unique insights.
You're ready to get real, reflect and take responsibility to discover a richer sense of meaning and a deeper connection with others.
It's time to share your story.
This is your legacy.
Subscribe to my weekly newsletter for self-discovery tips and inspiration and get this FREE Guide to begin Your Journey to Legacy