Free Gift: Your Soul's Calling Is In Your Stories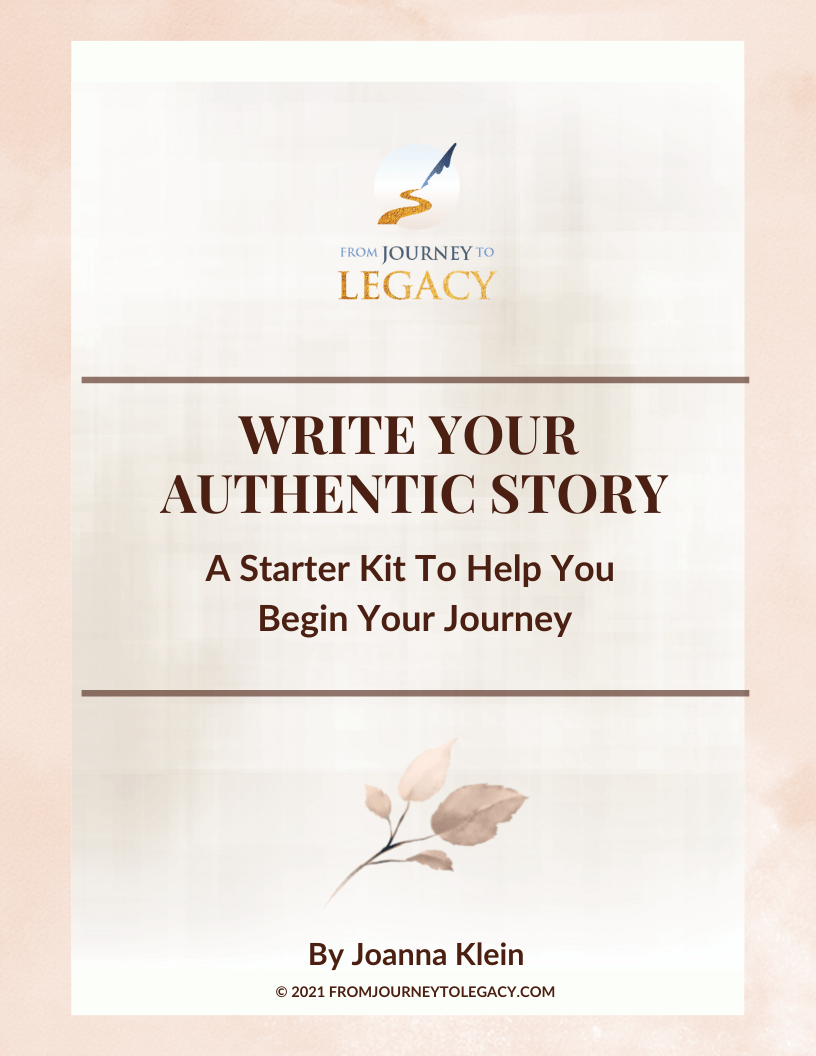 There's no better way to discover how you became the person you are today than by writing down your stories and revisiting them from a new perspective – one of experience and wisdom.
The Write Your Authentic Story Starter Kit offers a simplified approach to help you:
Discover your soul's calling by exploring what's been significant in your life

Relive the joyful moments

Gain closure on the more challenging times

Remember the important things you've forgotten

Connect the dots of your life

Create something that will be cherished forever
By signing up, you'll also receive our ongoing emails and special offers. Please know we value your privacy and you can unsubscribe at any time.